Discovery Channel To Air Daredevil Joby Ogwyn's Wingsuit Jump Off Mt. Everest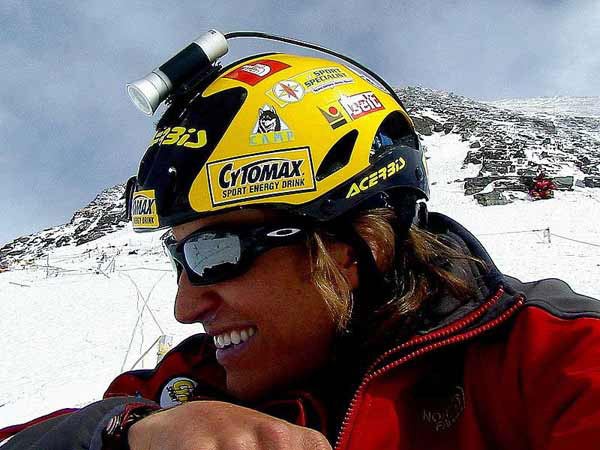 Daredevil Joby Ogwyn is set to become the first person to make his descent from the peak of Mount Everest while wearing a wingsuit. The record-setting stunt will air live on the Discovery Channel in May.

"This is history in the making," said Discovery president Eileen O'Neill in a statement. "Discovery Channel continues to bring live broadcast events unlike anything you'll see on television - from Felix Baumgartner's world record for the highest space jump to Nik Wallenda's incredible tightrope walk across the Grand Canyon."

Wallenda's stunt drew in nearly 13 million viewers last summer, and the network is banking on another hit in the ratings.

Ogwyn's special will also include a documentary that covers his preparations for the climb to the summit of Everest and his jump. He will have cameras attached to his helmet filming his descent, during which he'll be exceeding 150 miles-per-hour.

The 39-year-old California native began mountain climbing at a young age, climbing Mount Kilimanjaro at 18 and going on to become the youngest American to reach the peak of Everest in 1999 (the record has since been broken and is currently held by Jordan Romero, who did it 50-odd days shy of his 14th birthday).

Ogwyn currently holds the record for the fastest ascent of Everest, making the trek from base camp to the summit in nine-and-a-half-hours.

He won't be the first to descend the mountain via air though, in 1988 French climber Jean-Marc Boivin was the first person to descend from the peak using a paraglider.