DirecTV Replaces One FOX With Another As Kate Upton Sizzles In A Blue Bikini In New Ad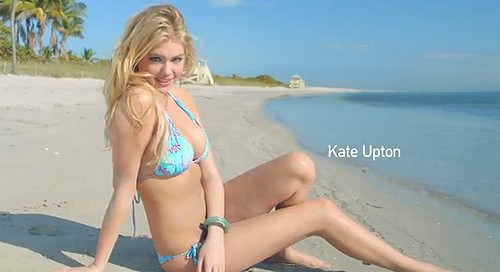 This year's Sports Illustrated Swimsuit Edition cover girl Kate Upton has been keeping herself busy lately with all sorts of product endorsements.

The sexy model recently starred in the spicy ad for hamburger chain Carl's Jr.'s equally spicy new Southwest Patty Melt and in a racy spot for skate apparel company Zoo York along with a couple of foul-mouthed cockroaches.

Now, she's gone back to her swimwear roots for satellite television provider DirecTV in a simple ad that should have folks dashing to their phones to make the switch from cable to the satellite TV provider - even though the service provider is currently embroiled in a dispute with Tribune media, which has resulted in a blackout of all Fox network channels from their service.

Check out Kate's ad below...