Directors Guild Awards Awards Include David Fincher, Oust Steven Speilberg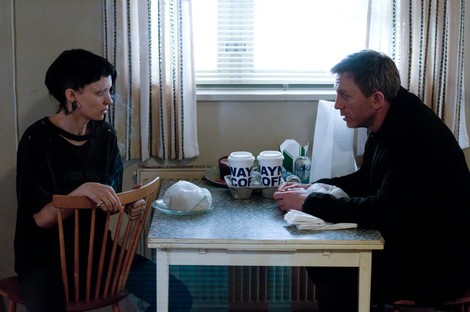 The Directors Guild Awards announced the nominees for the best film director award yesterday. There were a couple of surprises that may change the shape of the Oscar race.
There are only five nominees at the DGAs. This year, they are:
Woody Allen for 'Midnight in Paris'
David Fincher for 'The Girl With the Dragon Tattoo'
Alexander Payne for 'The Descendants'
Michael Hazanivicius for 'The Artist'
Martin Scorsese for 'Hugo'
The most surprising inclusion here is Fincher. 'The Girl With the Dragon Tattoo' has gotten good reviews, and while the box office is steady, it's not exactly a runaway hit. This puts it back in the Oscar race not only for best director, but also for best picture.
Woody Allen was not a sure thing, either. 'Midnight in Paris' is his best-reviewed film in years, and this boosts its Oscar chances substantially.
So who was left out? Steven Spielberg, for one. His 'War Horse' has done decent box office, but reviews are mixed, calling the movie a bit sentimental and stiff. And Terrence Malick is a widely-respected director, but an Oscar nomination for 'The Tree of Life' is looking more and more unlikely. Tate Taylor for 'The Help' was also snubbed.
We'll see if the five DGA nominees match up with who the Academy chooses. It's anybody's guess.