Director On '24' Movie: 'I Don't Think It's Gonna Happen At All'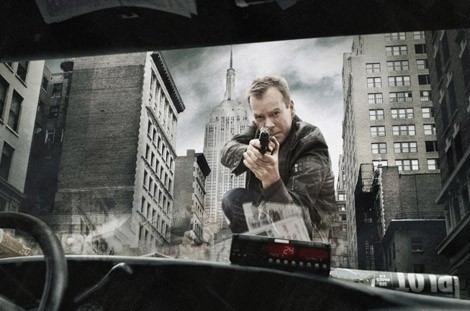 Antoine Fuqua, the director linked to the big-screen version of 24, has cast his doubts that the film will ever be made.
Fuqua was chatting with Indiewire about his new film Olympus Has Fallen (which admittedly has a very 24-esque plot) when he was asked about the long-rumored film based on the FOX hit.
"Yeah, that's not happening," says Fuqua. "I don't think it's gonna happen at all, definitely not with me. I met with Kiefer [Sutherland], Fox wanted to do it, it was a matter of his schedule before he went off to do his new show." That new show being Touch, which struggled in its season 2 premiere this February with only 4 million viewers.
"I don't think he was able to get a proper agreement with Fox. The time just passed, and I went off to go to what I was doing."
Fuqua has plenty on his table, anyway. He's set to direct a Tupac biopic, although he warns the film is far from production. "It was announced too soon," he revealed, saying that it is going through script re-writes.