Director Joss Whedon Rents Out NASA Facility For 'Avengers'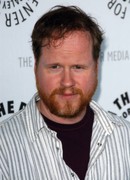 Moviemaker Joss Whedon has rented out space at NASA's Plum Brook Station in Ohio for the new Avengers movie.

Publicists for the film tell the Cleveland Plain Dealer newspaper that Chris Hemsworth, Robert Downey, Jr. and Chris Evans will be among the stars filming at the facility, which boasts a unique vacuum chamber that can replicate the "airlessness of outer space."

The Avengers film will bring together a host of superhero characters from recent Marvel films, including Iron Man, Thor, Captain America and The Hulk.