Director Jonathan Levine On Undead Romance In 'Warm Bodies' And More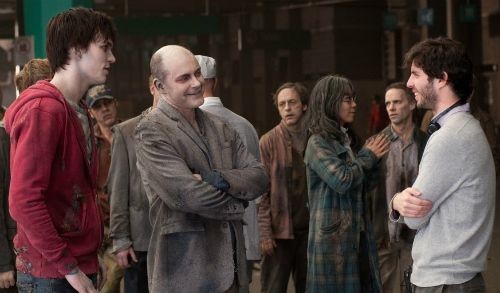 A filmmaker with a knack for creating very memorable work so far, Director Jonathan Levine has managed to carve out a name for himself with merely a handful of stellar films.  One of his first, the five-star Amber Heard starring horror outing "All The Boys Love Mandy Lane," was hailed by critics (myself included!) as a real unique stamp on a familiar genre.  He followed it up with the very touching coming of age drama called "The Wackness" and finally topped it off with the comedy/drama balancing act "50/50" with Joseph Gordon-Levitt and Seth Rogen.  His latest is no less original, taking the zombie lore and turning it on its ear.  The film "Warm Bodies" (out now on DVD/Blu-ray from Summit Home Entertainment) explores a strange relationship between an undead man and living woman as they find themselves falling in love.  We were so happy to get a chance to chat with the uber-talented Levine who talked one-on-one with us all about "Warm Bodies," some of his interesting casting choices, the Jonathan Levine staple and his thoughts on killer flick Mandy Lane finally getting a well deserved theatrical release soon from RADiUS-TWC after so many years in limbo.  Here's director to watch...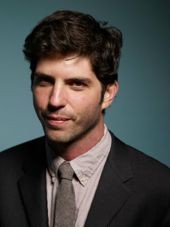 With so many films about zombies these days what was it about Isaac Marion's novel that made you want to write and direct "Warm Bodies?"
Jonathan Levine: It was the fact that it gave such an interesting metaphor for growing up and young romance.  My last two films, which I really loved, have been people talking and I really wanted to be able to create a world and work on a bigger scale.  Frequently when you do that as a director you get slammed into these movies that aren't very creatively interesting and I thought this was a great opportunity to do both.  Something that was creatively interesting, but also big scale – and it was funny too. 
Your films always seem to have an askew version of true love be it dangerous obsession in Mandy Lane, doctor/patient connection in "50/50" and especially zombie/human love in "Warm Bodies" – is unconditional and unconventional love a Jonathan Levine staple?
JL: (Laughs) Yeah, I think so!  I think what I like to do is take something that's this grand thing and then dig under it a little bit.  So in "The Wackness," it's this guy is a true romantic and it does him more harm then good.  It's not a sweet thing - it's just a way to turn your life into a grand narrative.  In Mandy Lane it appears to be love and we call it love in the title, but it's really something far more insidious.  I like to get under that stuff a little bit - I find it really interesting.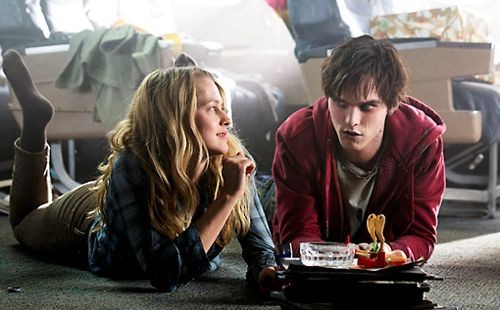 The chemistry between Nicholas Hoult and Teresa Palmer is key to what makes "Warm Bodies" so memorable – was there an instant connection between them or was it something that evolved over filming?
JL: No – we cast Nick first and then we read Teresa so we knew.  Teresa came in and read and was just fantastic and then we did a chemistry read and they had it.  But the other thing you try to do is create an environment on set where that can blossom and so there was some rehearsal.  But they had it – it was just an innate thing.  
Rob Corddry and John Malkovich bring so much to the film – how much of it was on the page vs. what they brought to their respective roles?
JL: I want to say none of it was on the page, but I'm sure some of it was on the page.  (Laughs)  But they just make these guys come to life and I get them to use the page as a jumping off point to make the characters their own.  I think John's character is probably the thinnest on the page – he was the one we were relying the most on the actor to add a little dimension to it and John certainly did it.  And the great thing about Rob is he provides some of the biggest laughs in the movie and there mostly all improvised.  He also did it in character, which is amazing.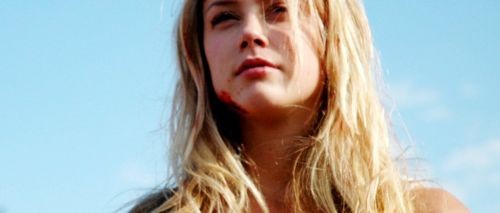 Past work – with "All The Boys Love Mandy Lane" finally getting a US theatrical release do you finally feel a sense of relief and how important is it to you that folks see it in the theatre?
JL: I mean it would be great to see it in the theater.  I think it would be wonderful.  I think there are far more opportunities to see it at home and we'll really have to try and see it in a theater, but I think that it would be really fun.  To me some of the most fun I had with that movie was taking it to festivals and seeing how audiences reacted.  There's something about a horror film, especially as provocative as that movie, to see it with a crowd is a really nice thing.  To me it would be really important. 
Well I love the film – I've touted it for years and I'm a huge fan!
JL: Thank you, man.  That's very cool.  I didn't answer the first part of your question.  Not really relief, but I kind of gave up on it to be honest.  But I'm most happy for the actors and collaborators on the crew whose amazing work has not been seen yet and I can't wait for people to see it. 
You cast Amber Heard way early on before she became more well known – what was it about her that made you cast her as your Mandy Lane?
JL: Sometimes people walk in and they just have a charisma – there's no other way to describe it.  I mean obviously she's very pretty, but she's incredibly charismatic just the way she carried herself.  But it actually wasn't apparent to me right away, it was really apparent to Jacob Forman the writer who saw here and said that's exactly who I pictured.  I was pretty into the idea, but once he said that I just pulled the trigger.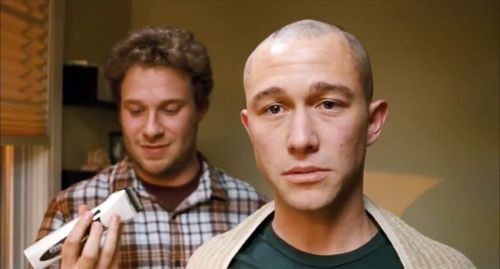 How hard was it to balance the drama and comedy fence with a subject like cancer with "50/50?"
JL: It wasn't nearly as hard as one might think.  There was a great script that had already kind of done it for me and once I created a set of rules for myself for the movie about just how broad we could go and about how graphic the tone could be it became kind of instinctual.  And it helped having such an amazing cast – they could pull all of it off.  But it really came from Will's script.
What's next for you – are you working on "Legend" by Marie Lu?
JL: That is not going to be the next thing, but it's a wonderful book and it's a really compelling story.  The next thing for me is...something I can't talk about!  (Laughs)  Pretty cool though – it's gonna be awesome.  It's kind of a return in tone to a more comedic thing, although it will have a lot of heart to it.
"WARM BODIES" IS NOW AVAILABLE ON DVD/BLU-RAY FROM SUMMIT HOME ENTERTAINMENT.