Director Ben Wheatley Talks 'Sightseers,' Lethal Locations and The Cult Success Of 'Kill List'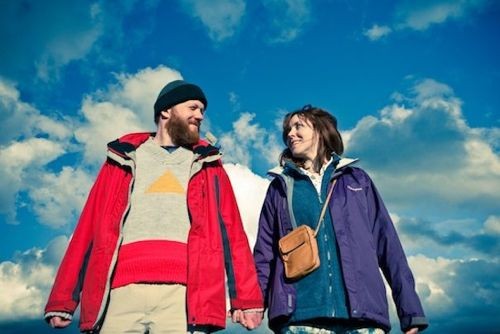 With a black sardonic tone and firm grasp on all things unsettling, British Director Ben Wheatley has made quite a name for himself.  His turn to the dark side began in 2009 with the cool crime thriller "Down Terrace," which was shot in an amazing eight days.  But it was his startling beyond horror outing "Kill List" that announced a cool  and original presence in the horror community had arrived.  (Not to mention his savory U segment for the recent anthology flick "The ABC's of Death!")  His latest effort called "Sightseers" (in select theaters May 10th from IFC Films) continues his tradition of unique and shocking telling the tale of a young couple who go on their first vacation with murderous results.  We got a chance to chat one-on-one with filmmaker to watch Wheatley all about making "Sightseers," the lush locations used so memorably in the film and his thoughts looking back on the cult success of "Kill List."  Watch out for both the great view and deadly weapon – here's...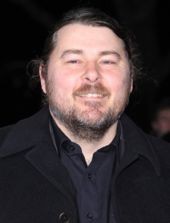 There are some interesting stories about how long Alice Lowe and Steve Oram were trying to get the film made and then involvement by Edgar Wright – how did the project come to you and what was your impression upon reading it?
Ben Wheatley: I'd made "Down Terrace," which was my first film, and I got a call from Nira Park and she said to come in for a meeting.  She had the script and I knew what it was because I knew Steve and I'd seen their short film version that they did a few years before and that was it really.  Basically I said I wanted to do it and I went away to do "Kill List."  
There's a much lighter tone to "Sightseers" – was that what made you want to make it after the very dark "Kill List?"
BW: Sure.  I didn't want to make the same film again and again and all the films I've made have been very different from each other.  Also if you make a really impressive and dark film like "Kill List" and you make another straight afterwards, where do you go, you know?  How do you progress from that?  So I thought the best way would be to make a comedy after making a horror film – for my own piece of mind.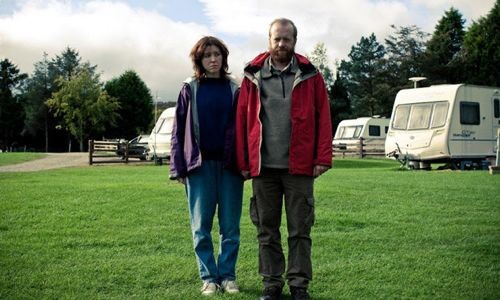 I read that the locations in the script were places Alice and Steve had previously gone to – were you able to actually go and shoot the film in the same spots?
BW: Yeah.  There have been questions about this – whether or not the locations knew what they were getting into.  But they did.  You can't make films and not tell people what you're going to shoot there – it doesn't work like that.  So we showed them bits of the script and explained what was doing and everyone was cool with it.  
It's funny how Steve's character seems more the aggressor but the tables begin to turn towards Alice  – whom do you think is more dangerous overall?
BW: I think they've got their moments – both of them.  What interested me about the story is that it was a guy who got ahold of an impressionable woman and thought that he could control her only to find out that she's not to be controlled.  And that the thing that he thinks he's good at she's actually much better at – it's just a shame that the hobby he has isn't hand gliding or something less murderous.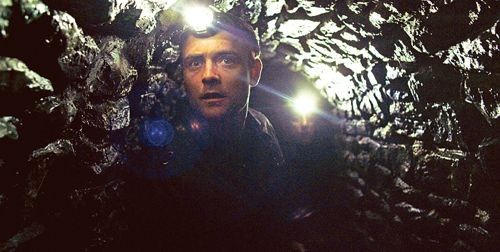 We're you at all surprised by the cult success of "Kill List?"
BW: Yeah.  I don't think you can ever take for granted what the reaction of the audience is going to be.  You'd be a terrible egotist if you went into it with 'this is going to rock everyone's work' and 'this is going to be fantastic' – you go in cautiously and hope for the best.  But I was really happy with what happened.  We made the film completely from our perspective in terms of we made the film we wanted to make and we liked it.  We hoped other people would like it, but we didn't presume that that would.    
You also made the U segment for "The ABC's of Death" – were you happy with it and the overall film as a whole?
BW: Yeah, it was a chance to work with a lot of people I'd worked with before and get to play.  It was good to get out and try some stuff.  And the other thing was I got to do a little vampire film and in my career I might not get to do that, so that was a real treat.  In terms of the whole film (laughs) I've never seen it.  But it' a great idea – twenty-six little feature films from around the world.
Can you talk a bot about your next projects "A Field in England" and "Freakshift?"
BW: "A Field in England" we just completed and Amy Jump wrote that.  And we've had one screening so far for friends and family and it's gone really well, so we're excited about that.  And hopefully "Freakshift" is gonna go at the end of the year.
"SIGHTSEERS" OPENS IN SELECT THEATRES – LANDMARK'S SUNSHINE CINEMA IN NY AND LANDMARK'S NUART THEATRE IN WEST LA – ON MAY 10 FROM IFC FILMS.