Dingeringeding! Ylvis' Hit Single 'The Fox' Made Into A Children's Book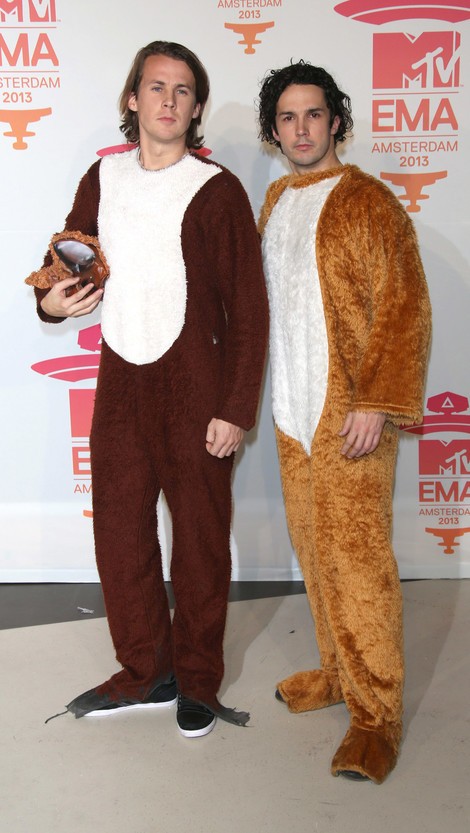 Norwegian comedy duo Ylvis ave signed a deal with publishing house Simon & Schuster to adapt the lyrics from their hit single "The Fox (What Does The Fox Say)" into a new children's book titled, well, "What Does The Fox Say?"

Brothers Vegard and Bard Ylvisaker created the song and its accompanying video to mess around with producers of their Norwegian TV series "I kveld med Ylvis," but the song became a viral hit on YouTube and racked up over 200 million hits.

The children's book consists of the song's lyrics, including doozies like "Gering-ding-ding-ding-dingeringeding!" and "Wa-pa-pa-pa-pa-pa-pow!", accompanied by woodland critters illustrated by Svein Nyhus.

The new book retails for $17.99 and hits shelves on December 10 (Amazon.com currently has it listed as a preorder for $14.99).
The duo just released their follow up to "The Fox," titled "Massachusetts." The video for the hilarious new homoerotic single, can be seen below (warning: adult language).