Dina Lohan Shares Photos Of Her Bruised Face After 1986 Beating From Ex-Husband Michael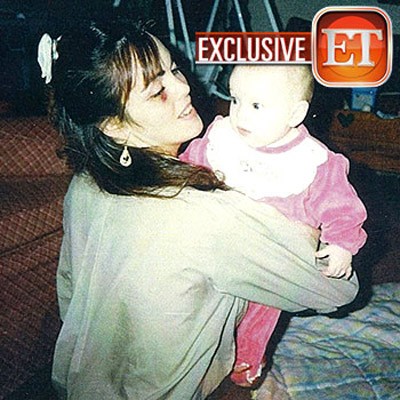 Lindsay Lohan's parents are in the middle of a huge he-said/she-said battle over new photographs that show mother Dina sporting a black eye while holding a baby Lindsay.

Over the weekend Dina told the New York Daily News that her ex-husband Michael, Lindsay's father, used to abuse her and even raped her on one occasion; and she's got the photos to back up her claim.

ET obtained several old photos of Dina wiht a black eye, which she claims Michael gave her on the way home from a night out together in 1986. Dina says that her husband (at the time) had been doing cocaine and drinking all night and on the ride home he ordered her to get out of the car. When she wouldn't he punched her in the face, leaving a bruise under her right eye.

"Michael beat the hell out of me," she told the Daily News during Sunday's interview.

While Michael admits there was incident where he hit his ex-wife, he says her story is totally off the mark.

Michael says he had been out with some friends until 2am one night, and when he returned home he was blind-sided by Dina.
See more photos of Dina's bruised face at ETonline.com.

"[She] hit me with an ice tray, and I turned around and swung ... I didn't punch her," he tells ET. "I didn't do anything deliberately to attack her. I swung out of reflex ... she's twisting everything."

No charges were filed with the police after whichever incident led to Dina's bruise, and Michael claims his ex wasn't the only one left with a mark.

"I had a big black and blue on my neck from her," he told the Daily News.

But Dina claims that wasn't the only time any physical abuse occurred during their marriage; and now she's saying those domestic incidents are to blame for daughter Lindsay's recent troubles.

"[T]hat's why she's so screwed up," she says.

Dina told ET's Christina McLarty that she's sharing the details of her ordeal in order to help explain why her children -- mainly Lindsay -- have been so troubled.

"I will tell my story... about abuse and how I've survived it and how my children have survived it," she says. "It shed some light on my children's behavior, having to witness it."