Dina Lohan: 'I Stand Behind Betty Ford'

Lindsay Lohan's mother is standing by the staff at the Betty Ford rehab clinic in California after an incident with an employee prompted her famous daughter to move to another treatment center.
 
The Mean Girls star is currently serving three months of court-ordered treatment after breaching her probation relating to a 2007 DUI arrest. She had been enrolled at California's famous Betty Ford clinic, but changed to another facility earlier this month after allegedly clashing with a staff member.

A police investigation into the alleged incident is underway and the employee in question was subsequently dismissed for talking to the press.

However, Lohan's mother Dina is adamant her daughter's dramatic exit from the facility does not reflect the rest of her stay there, insisting the staff have been "fabulous" and have "really helped" the actress.
 
She tells TMZ.com, "With all the fabulous employees they have (at Betty Ford), it's unfortunate that someone with this kind of background gets through. I stand behind Betty Ford. It is such a fabulous facility. They have been nothing but great. They really helped my daughter and changed my life, too."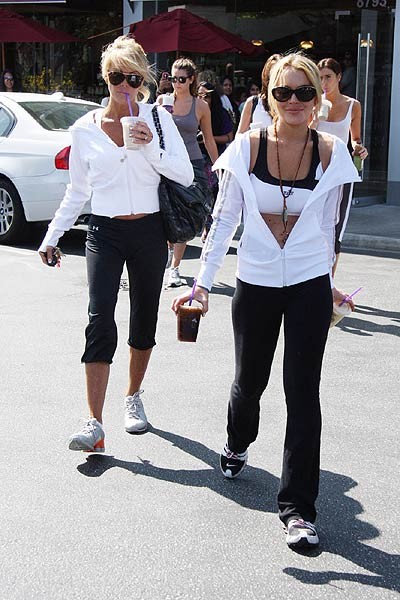 Click Here For More Pope Lindsay Lohan Pictures