Dina Lohan Arrested For DUI, Speeding - See The Mugshot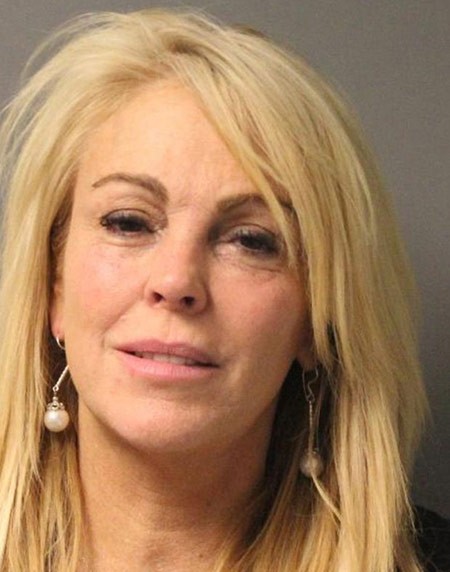 Lindsay Lohan's mom Dina was arrested last night in Long Island, NY, for drunk driving after she was pulled over going 77 MPH in a 55 MPH zone.
New York State Police caught her speeding on the Northern State Parkway in her BMW. After she appeared to be intoxicated, troopers gave her a breathalyzer test that clocked in at .20, twice the legal limit of .08.
According to the police, Lohan claimed she was injured by police during the arrest - their release reads, "When emergency personnel arrived and evaluated Lohan, there were no injuries and she recanted her claim."
Lohan was charged with two counts of driving while intoxicated and one count of speeding. "She was later released to a sober third party and is scheduled to appear in Nassau County 1st District Court on September 24 at 9 am," the release adds.
Dina's legal issues involving alcohol couldn't come at a worse time, considering her daughter Lindsay is trying to remain sober after a court-ordered rehab assignment.