Dierks Bentley Almost Thrown Out Of Kings Of Leon Grammy Party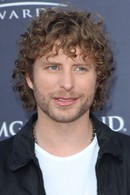 Country music went wild after the 2011 Grammy Awards and Dierks Bentley was almost kicked out of heavy-drinking Kings of Leon's post-ceremony party - for drunken behavior.

Lady Antebellum star Charles Kelley joined his pal for a celebratory drink after his band picked up Song on the Year honors for "Need You Now" - and he admits the night will always stand out in his memory.

Kelley tells Entertainment Weekly magazine, "Dierks was so hammered, he stood up on this glass table... The owner (of the bar) was like, 'You gotta get outta here! The Kings (of Leon) guys were like, 'No, he's cool! He's cool!'"

And it seems Kelley can drink too - Blake Shelton dubbed him the "drunkest person" at his recent wedding.

He recalls, "I sang his song 'Who Are You When I'm Not Looking?' and I said that I was in love with him, and I was mad at (wife) Miranda (Lambert) for taking him away."