Die Antwoord Turned Down Lady Gaga Tour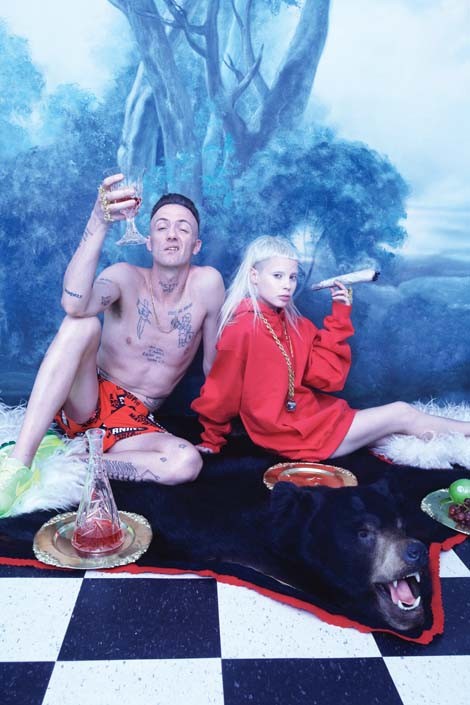 Hardcore South African hip-hop collective Die Antwoord turned down the chance to tour with Lady Gaga, but would never say no to Celine Dion.

The group, led by rappers Ninja and Yo-Landi Vi$$er, have revealed Gaga approached them with the offer of hitting the road with her on her current tour, but they opted not to.

Yo-Landi says, "She said, 'That would seriously f**k up our cool.'"
 
Her partner tells High Times magazine Die Antwoord are often offered high-profile support slots, but they're holding out for the chance to perform with Dion.

He explains, "The only person we wanna rock with - and dude, I'm being really f**king serious; can you hear me loud and clear, my man - Celine Dion."

Yo-Landi admits they'd like to record with the My Heart Will Go On singer too, insisting they'd be happy to simply back the Canadian superstar: "She's gonna do the lead."

It's not the first time the duo has made a public bid to work with Dion - in a Spin interview at the beginning of 2012, Ninja said, "I f**king love Celine Dion. Celine is the ultimate. We want to work with her more than anybody. I'm going to keep saying it in interviews because I want it to happen so badly."