'Diddy's Girl': R&B Singer Cassie Gets Oiled Up For The October GQ & Tweets Her Love For Sean Combs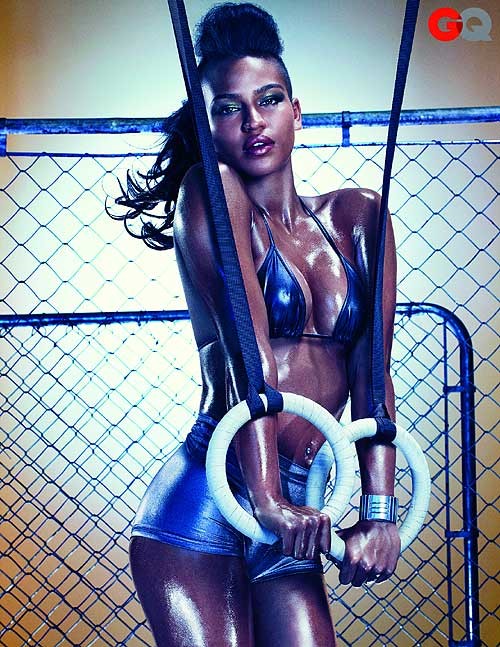 It's been six years since R&B singer Cassie released an album, and the singer is currently ready to make her musical comeback with her upcoming sophomore release.

The former model got all oiled up and posed for a sizzling shoot for GQ magazine's October issue, showing off her sexy body in a workout-themed photo shoot.

"I'm just a laid-back person," she says of her long hiatus between albums. "Maybe laid-back to a fault."

She even admits that the time off makes her feel like she's doing it all over again.

"It's been too long, I know, but I got to start over and over again. I feel like I'm a new artist," she says in her interview.

Cassie also says that while she loves the idea of having millions of fans, she'd be okay with a little obscurity.

"It would be awesome to stay popular," she says, "but if I was only an underground artist, I would be okay with that."

The singer has been rumored to be dating Sean "Diddy" Combs for quite some time; but earlier this month she shot down those rumors and claimed to be dating someone else and involved in that "committed" relationship for "a LONG time."
But GQ titled the video for Cassie's accompanying video, "Diddy's Girl" (watch it below); and both stars all but confirmed their relationship via twitter on Monday -- each posting messages and photos on their pages (pics on page 2) about the other that make it sound like the couple is very much in love and have been for a long time.

Diddy posted an image of Cassie sitting in front of [what looks like] a fountain with the message, "I'm a very lucky man #knowthat"; and Cassie posted a shot of the rapper on a jet ski with the message "love.him."
Check out more of Cassie's GQ shoot at GQ.com and in the pages of the October issue.