Diddy's Girl Group Danity Kane Is Reuniting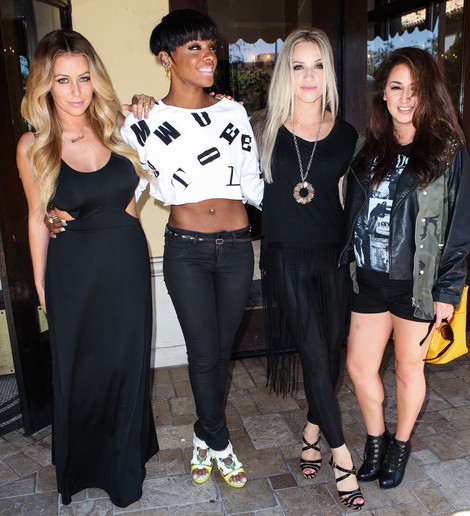 The all-girl group Sean "Diddy" Combs created on MTV's "Making The Band" is planning a reunion.
Four members of the original Danity Kane - Aubrey O'Day, Shannon Bex, Dawn Richard and Aundrea Fimbres - had lunch together on Monday, spurring rumors of a reunion.
A source told TMZ.com that the band is indeed planning a professional get together.
The fifth member of the band, Wanita 'D. Woods' Woodgett, did not join her bandmates at lunch. It's unknown whether she'll be part of the rumored reunion.
The girl group was created in 2005 during the third season of the popular MTV show. Danity Kane subsequently signed on to Bad Boy Records. Diddy fired the entire band in 2009 except for Dawn Richard.