Diddy Reveals Death Of Father Set Him Straight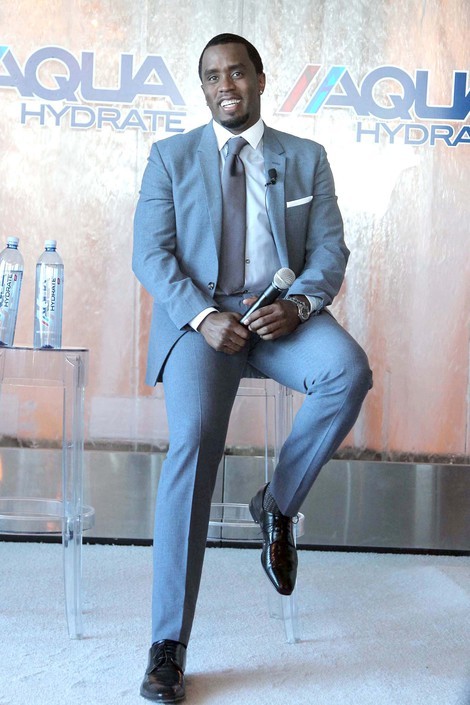 Diddy says the death of his father made him work harder and helped turn him into the man he is today.
Sean Combs' father Melvin was shot and killed when he was 33 and Sean was only 3. At the time of his death, Melvin was a street hustler and drug dealer.
Combs has revealed for Revolt TV, the music television project launched by the rapper, that his father's death at such a young age helped him stay off the streets.
He says in the video, "They say, you know, you can't miss something you never had, but that's only a little ways right, you know? There's definitely been times as I've gotten older that I've missed my father, his presence, not being here... There's things that you would ask your father, manly advice. There's also things that you would celebrate with him that would make him proud."
Combs also revealed in the video, titled Confessions, "My father was a hustler. He was a drug dealer and he was a hustler, so I learned early in life that there's only two ways out of that dead-end jail. It made me work even harder.
"Sometimes you can't just answer why things happen, but... I definitely think the route that I went on -- staying out of the streets and hitting my books and trying to be somebody - I think he played a role in that."
Despite his father not being there for a majority of his life, Combs says he still carries a part of his father with him. "I have his hustler's mentality, his hustler's spirit, his drive, his determination, his swag."
He concluded, "My father's name was Melvin Combs... and I'm Melvin's son, Sean Combs."
Diddy tweeted the video and wrote, "For every young person who lost their Father or grew up without parents know you can still conquer the WORLD!!"