Diddy Promotes His New Diddy Dirty Money Album With Profane T-Shirt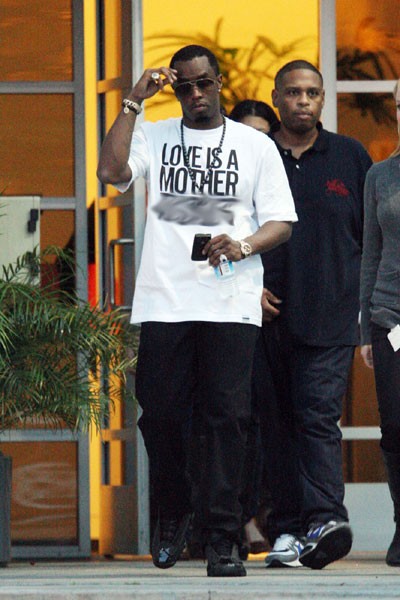 Diddy took his new album to Chelsea Handler's show on Thursday wearing a t-shirt with some choice words about love on it. In fact, we had to blur out parts of the images before publishing them but you can probably figure out what it says under "Love Is A Mother."

The new CD, "Last Train To Paris," marks the rapper's first release under Diddy Dirty Money, a collaboration with singers Dawn Richard and Kalenna Harper.

New York Magazine is now pitting Diddy's new look against Kanye West's with their latest feature, "Could Diddy's Arty Electronic Epic Be More Interesting Than Kanye's Art-Rocky One?" NY Mag calls Diddy Dirty Money's debut "excellent stuff" and says "the music actually becomes the hypnotic cruise it aspires to be."Check out NY Mag for the complete review.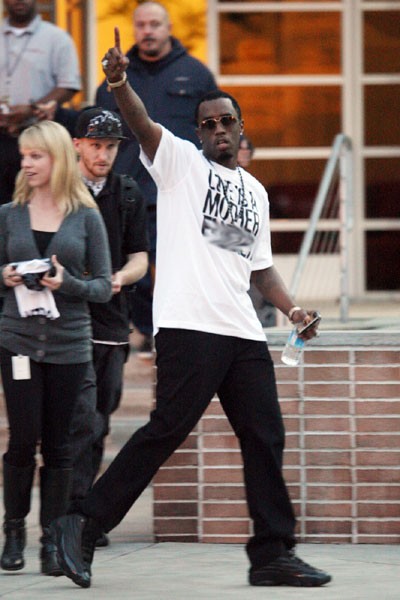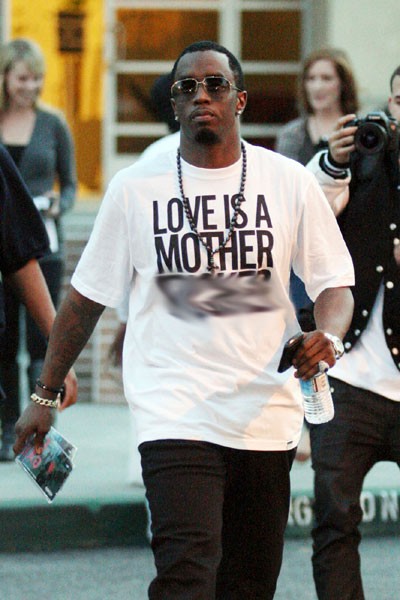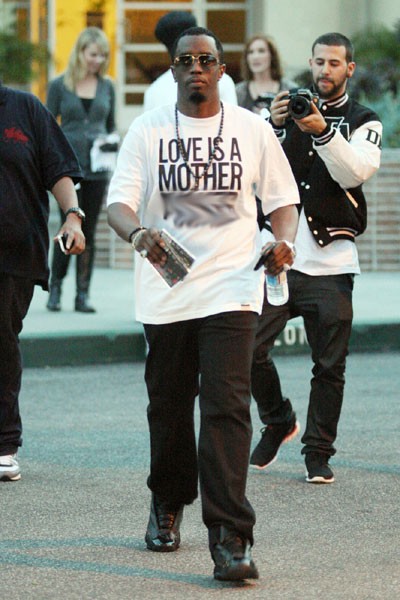 More: Celeb Photo Features | Fashion Photo Features
Click for more great P. Diddy pictures:
Diddy Dirty Money's debut album Last Train to Paris is available now.