Diddy Playing First Gigs Down Under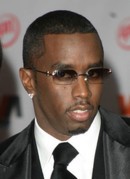 Rap mogul Sean 'Diddy' Combs is set to play his first concerts in Australia in April.

The hip-hop star will headline Supafest, the country's largest urban music festival, and will perform on all four dates of the event, which is due to make stops in Sydney, Melbourne, Perth and Brisbane from April 14-22.

In a post on Twitter.com, he writes, "Don't miss my first performance in Australia at Supafest! Bad Boy will be in the building!!"

Combs will be joined on the bill by rappers Ice Cube, Lupe Fiasco and Rick Ross, and singers Kelly Rowland and Trey Songz.