Diddy Hospitalized For Migraine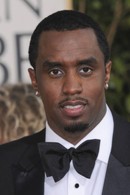 Rap mogul Sean 'Diddy' Combs was hospitalized in Los Angeles on Monday with a pounding headache.

The "I'll Be Missing You" hitmaker hosted a star-studded bash at Hugh Hefner's Playboy Mansion following the Grammy Awards on Sunday and it seems his hectic schedule coupled with the partying took its toll on the star.

The following morning Combs fell ill with a migraine and was taken to the University of California Los Angeles emergency room for treatment.

He was later released and is now resting comfortably at home, according to TMZ.com.

Taking to his Twitter.com account to send his well wishes to his pal, Russell Simmons writes in a post, "glad that Puff is ok...probably just working too hard."