Did Will Smith Catch Jada Pinkett-Smith With Marc Anthony?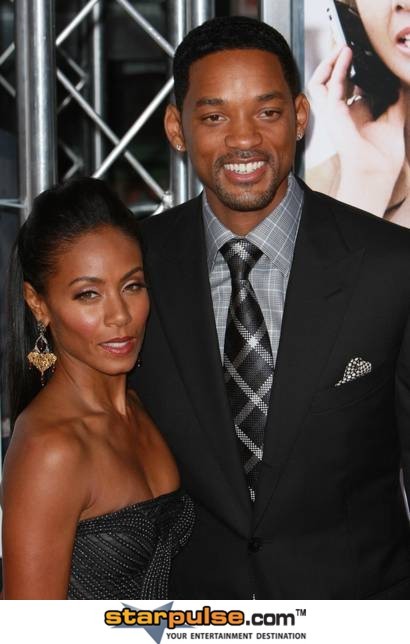 Will Smith and Jada Pinkett showed no signs of a rocky marriage - so why are there suddenly so many rumors about them breaking up? In Touch, in the issue released today to newsstands, claims that Will caught Jada in his home with Marc Anthony!
A representative for Marc refuted all rumors that he was involved with his HawthoRNe co-star. Yesterday it was reported that Will and Jada have prepared their legal teams to sue the newspaper after hearing about the story and the headline "Two marriages destroyed: Jada steals J.Lo's husband!"
Among other claims from the magazine: Will snuck into the house during the night to surprise his wife, only to discover her with another man. Jada moved out of the house the next day, and Will fired several staff members for covering up the visits from Marc.
"Although we are reluctant to respond to these types of press reports, the rumors circulating about our relationship are completely false. We are still together, and our marriage is intact," said Will's representative.
Jada's rep chimed in: "All the rumors regarding Marc Anthony and Jada are false. Completely untrue. As for [the reports of a split between] Will and Jada, I'm not commenting on their personal life."
Will's son Trey tweeted his thoughts on the rumors yesterday, as well.
More details can be read in this week's issue of In Touch.