Did Taylor Swift Get Breast Implants? See Before & After Photos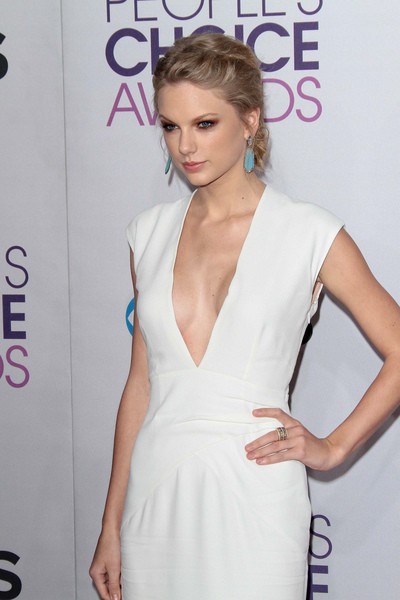 It's not uncommon. Small town girl becomes famous. Small town girl gets sucked into Hollywood's beauty standards. Small town girl gets plastic surgery to conform to those said standards. But Taylor Swift?!
There's a rumor going around that the singer got breast implants, spurred by her appearance at the People's Choice Awards. The star looked curvier than usual at the Jan. 9 event in a low-cut  white Ralph Lauren gown. She also showed some curves at the Golden Globe Awards a few days later.

A plastic surgeon, who hasn't met the singer/sonwriter, told In Touch magazine he thinks the country pop star increased her bust size from an A to a B cup.  The magazine goes on to suggest that Swift had surgery in April 2012.
We think Swift probably had a good stylist who helped her look more endowed than usual. They are capable of pulling of some major fashion feats.
See more photos of Swift on the following pages, and tell us if you think she got surgery...