Did Richie Sambora Quit Bon Jovi Tour Due To Tensions With Jon?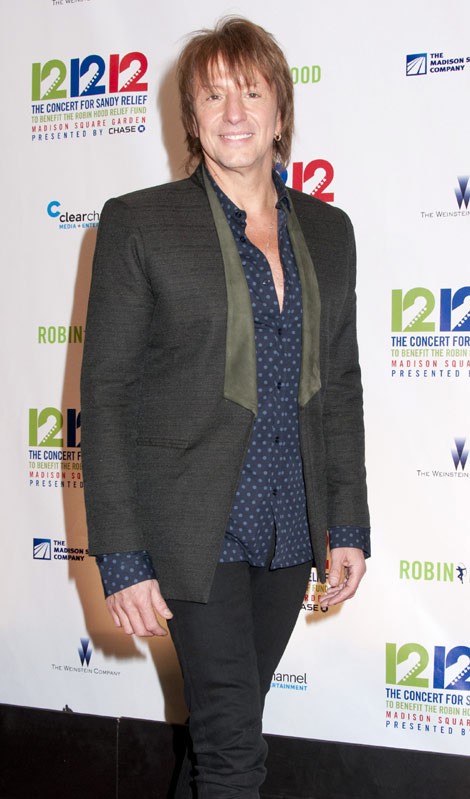 After pulling out of Bon Jovi's current tour, guitarist Richie Sambora has thanked fans for their well wishes and promised to return to the stage "very soon."
The rocker has been a member of the band since 1983 but didn't play with the group in Calgary, Canada, on Wednesday night. Bon Jovi confirmed Sambora was leaving the North American leg of the "Because We Can" tour.
The band issued the statement: "Due to personal issues, Richie Sambora will not be performing on this upcoming leg. All shows will go on as scheduled."
According to TMZ.com, the split doesn't have anything to due with drug/alcohol problems as many have speculated even though the guitarist has spent time in rehab and once had a drunk driving conviction. Instead, he and Jon Bon Jovi haven't been getting along lately and are reportedly fighting over money.
Sambora told fans on Twitter: "Thank you everyone for your concern. I'm well, but had to stay in LA to take care of a personal matter. Love you all and see you very soon."