Did One Direction's Liam Payne Post A Full-Frontal Naked Photo?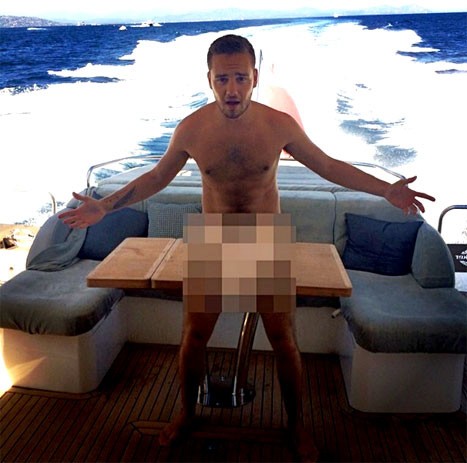 One Direction star Liam Payne shocked fans over the weekend when he posted a photo of himself completely  naked (with pixellation conveniently covering up his manhood).
The singer is standing on the back of the boat in front of a couch and table. He captioned the Instagram image:  "Damn that was my last pair!"
The picture got over 560,000 likes, and one fan commented: "Well done Liam you have made girls everywhere speechless."
However, a couple of hours later Payne posted an identical picture of himself wearing underwear. He wrote: "Oh I found them never mind aha."
This isn't the first time the jokester has put his fans into a frenzy. In January, he posted a scary photo of himself standing on a balcony's edge. He later deleted it, writing: "You may have seen a photo of me today taken on top of a building. I regret being there and having a photo taken.
"It was a stupid and irresponsible thing to do. I am sorry, and do not endorse any fans trying to repeat this, as it is extremely dangerous."