Did Naya Rivera Get Breast Implants?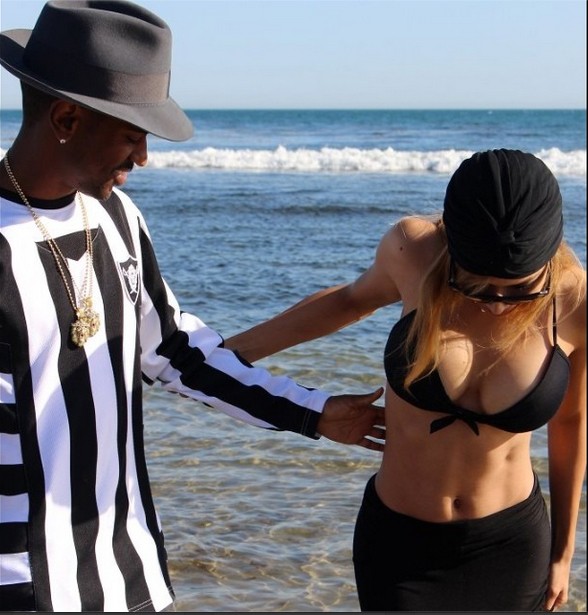 After "Glee" star Naya Rivera posted a photo of herself at the beach earlier this week wearing a very revealing black bikini, fans immediately began speculating that she had her breasts enlarged.
In an Instagram photo captioned "Beach days...," Rivera, 27, is pictured holding on to her fiance Big Sean with the ocean in the background. But the focal point is her ample cleavage, which looks even larger than usual.
One commentor posted: "Looks stupid. She's pretty but those boobs are overkill. Bad idea," while another wrote: "New booooooobbbssssssss ?"
A source told E! News that Rivera did not get her breasts enlarged. She just looks that way in the photo because she's wearing a very padded bikini top.
The actress is known for baring her cleavage on the red carpet and off, so it's not the first time fans have gotten an eyeful of her curvy figure.