Did Miley's Twerking Contribute To Robin Thicke, Paula Patton Split?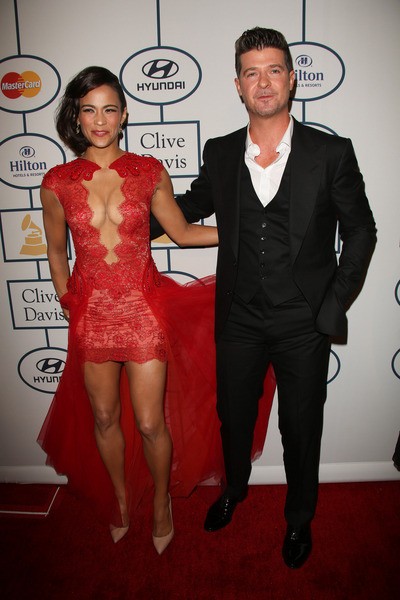 Robin Thicke's raunchy dance with Miley Cyrus at the MTV Video Music Awards last summer may have led Paula Patton to leave her husband. The actress, 38, reportedly had a huge fight with Thicke following the event because she felt "utterly disrespected" by his actions.
Thicke and Cyrus performed "Blurred Lines" at the VMAs, and at one point the 21-year-old pop star twerked against Thicke, grinding her backside against his body.
Even though Cyrus reportedly improvised the dance, Patton was "enraged" because her husband happily played along with the on-stage antics, according to TMZ.com.
Following the VMAs, Thicke and Patton began fighting all the time, and the singer spent a lot of time partying at clubs and being photographed with other women.
The couple were high school sweethearts, and Thicke is reportedly against the separation.
A source told Us Weekly: "Robin wanted to save their marriage, but it was Paula's choice and she ended it. Robin does not want this divorce. Robin was not blindsided - he knew this was coming out. But he was committed to saving their marriage. He didn't want this."

Another insider said: "She is done with the marriage, but he was definitely fighting to stay together until the last moment. It is still cordial between them, but they are now figuring things out."
The pair have a 3-year-old son.