Did Kelly Clarkson Regain The 30 Pounds She Lost Last Spring?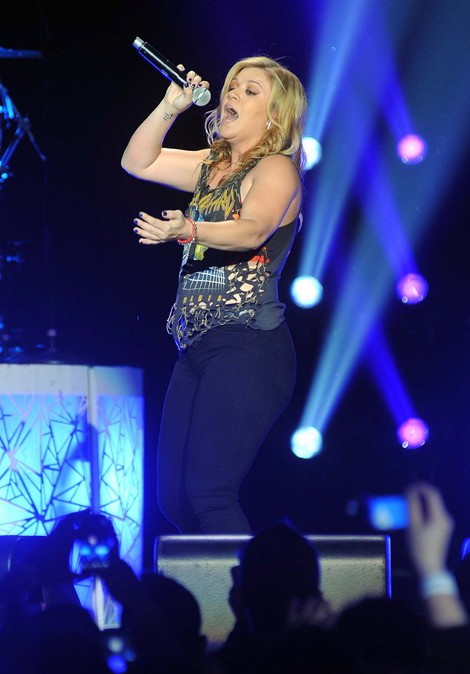 In May, Kelly Clarkson had everyone buzzing for showing up to a red carpet event looking slim and trim. The singer reportedly worked out five days a week and followed a portion controlled diet to shed a whopping 30 pounds.
Her boyfriend Brandon Blackstock, Reba McEntire's stepson, also helped motivate her. "Nobody likes to be not toned when you're dating someone," she told told Us Weekly.
But like so many people (stars and non-celebs alike), it appears she's gained back at least some of the weight. The singer kicked off the start of her "Stronger" tour in Dublin, Ireland, on Wednesday looking quite a bit curvier than she did several months ago.
However, there are plenty of stars who are curvy and sexy (Kim Kardashian, Beyonce, etc.), so why can't Kelly be grouped with them? Our advice - she should wear stage costumes that flatter her figure. Rock that booty!
See some "Now And Then" photos of Kelly...