Did Katy Perry & John Mayer Really Split Up?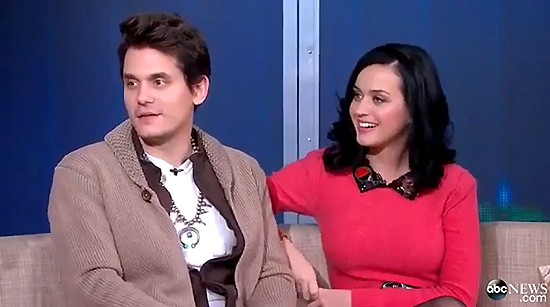 Not long after rumors circulated that they were engaged, it's been reported that Katy Perry and John Mayer have split up. The couple reportedly broke up last week, according to E! Online.
Perry and Mayer began dating in August 2012, split up, and got back together in the summer of 2013.
Perry attended the BRIT Awards in London by herself but walked the red carpet at the ELLE Style Awards on Feb. 18 wearing what appeared to be an engagement ring.
The pop star was spotted wearing the ring on Valentine's day in Los Angeles. A source told E! News at the time that they weren't engaged, but "they are really happy" together.
Perry previously said of Mayer: "He's just a fantastic partner. I've been a fan of his for such a long time. He's got a brilliant, brilliant mind."
Perry was married to British actor/comedian Russell Brand from 2010 to 2012. The couple divorced due to irreconcilable differences.
Mayer has been involved in several high-profile relationships with several celebrities, including Jennifer Love Hewitt, Jessica Simpson, Jennifer Aniston and Taylor Swift.
The happy couple in a behind-the-scenes phot from their "Who You Love" music video.