Did Kanye West Tweet A Nude Photo Of Kim Kardashian?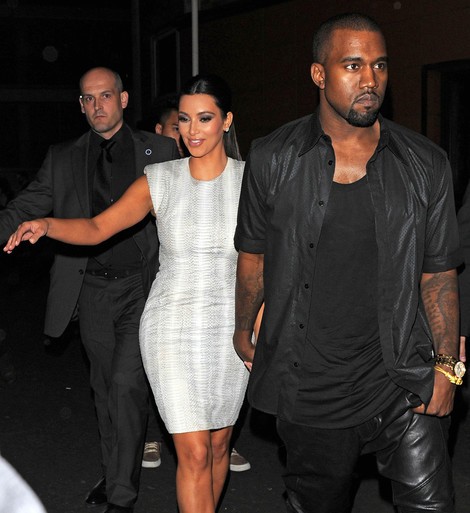 The steamy photo of a nude woman enjoying room service has been claimed to be Kim Kardashian, with word that boyfriend Kanye West mistakenly tweeted it to the world - only to delete it too late to stop its spread.
However, it has become apparent that the image is not of Kim, but of adult film star Amia Miley. She shared the image way back in May of 2011, and it has been pointed out that there are slightly glimmers of epidermal piercings in her back dimples.
Miley tweeted, "Apparently a naked photo of me eating is going viral.... as Kim Kardashian.... Im confused." Fans also chimed in with messages such as "Its been on tumblr forever. Kim's waist is not that tiny to begin with." Ouch!
It now appears that the image was distributed as Kardashian as part of a prank, with the tag #WanksterWednesday.
You can see the photo on the next page, and it is rather Not Safe For Work.