Did Justin Bieber And Rihanna Have An Affair Behind Selena Gomez's Back?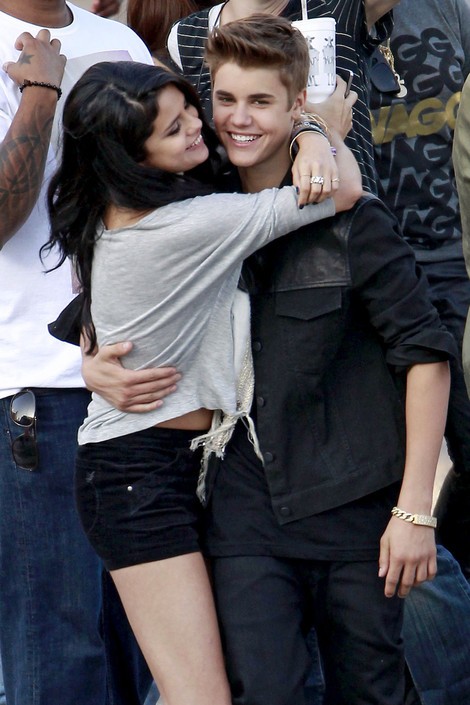 A month later Justin and Rihanna were at a VEVO video launch party, where Justin told E! News he was elated that his crush kissed him on the cheek.

"I'll probably never wash my face," Justin said before tweeting a photo of himself with lipstick on his cheek. "Just got a kiss from rihanna!! Hahahahaha. Life is amazing!!" he wrote.
"He's a cutie-pie!" Rihanna told E!.

Later that year Us Magazine reported that Justin flashed Rihanna his abs during a dinner with record executive L.A. Reid in Manhattan.

"Justin Bieber just flashed me his abs in the middle of a restaurant!" An impressed Rihanna tweeted. "Wow! He actually had a lil 6 pack! Sexy,lol!"

Selena and Justin broke up in early November 2010, the same week that Justin and Rihanna performed during the taping of the 2012 Victoria's Secret Fashion Show. They reportedly hooked up during taping breaks, the source reveals.

"During breaks, they'd sneak away to the Hotel Giraffe. They were alone — their security made sure of it. Hotel staff blocked off the entire floor for them," says the insider.
After the show, Justin was also linked to models Barbara Palvin and Cara Delevingne.

Naturally, Justin's rep has denied that anything physical happened between the two; and there's been no comment on the situation from Rihanna or Selena's camps as of yet.