Did George Clooney Break Up With Stacy Keibler?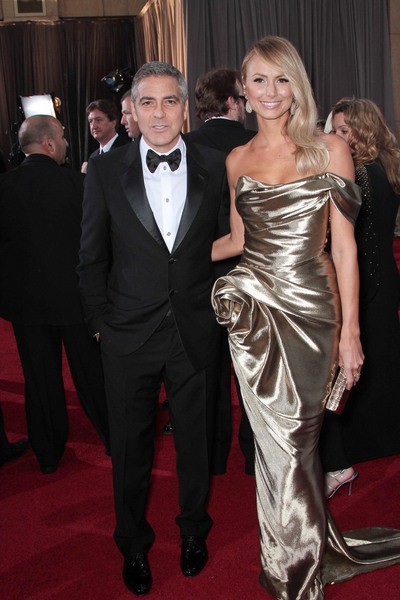 According to Britain's The Sun, George Clooney pulled away from girlfriend Stacy Keibler because he "got cold feet again about settling down." Clooney is notorious for dating beautiful women but breaking things off when things get too serious.
Clooney and Keibler began dating in July 2011 and spent the summer in the actor's home in Lake Como, Italy. However, rumors recently started circulating that the romance had cooled.
A rep for the star says the story is a "total fabrication designed to sell newspapers."
"A story published by a London tabloid, The Sun, concerning George Clooney and Stacy Keibler is not true," the rep confirmed to GossipCop.com.
Clooney stars in the upcoming film "Gravity" about two astronauts who find themselves stranded on a space station after a disastrous accident wipes out the crew and most of the structure.