Did Fight With Dancer Force Demi Lovato Into Rehab?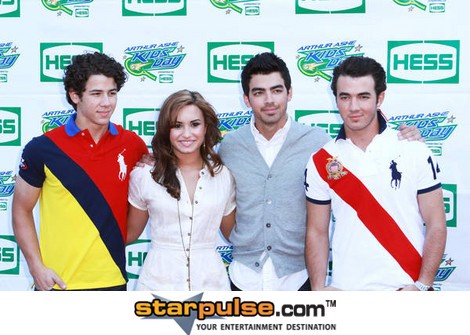 Reports are now surfacing that a fight between Demi Lovato and a back-up dancer on her tour with the Jonas Brothers was the reason Demi ultimately had to check into rehab.
According to People.com, Demi and back-up dancer Alex Welch got into a quick brawl that resulting in Welch sporting a bruise near her eye. Welch was on America's Best Dance Crew, and her group "Beat Freaks" placed second in season 3.
Previous reports speculated that Lovato got into a fight with ex-boyfriend Joe Jonas' new girl, Ashley Greene. Greene's representatives have since denied this.
Demi Lovato checked into rehab for "emotional and physical issues," and her representatives have since dismissed reports that she was cutting herself.