Did Chris Brown Deserve The Beatdown?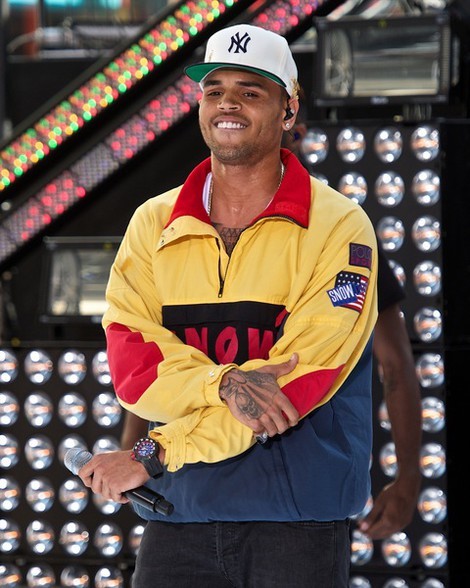 Chris Brown was reportedly making a peace offering the night Drake punched him and his pal hit Brown with a bottle, drawing blood and sending the R&B star to the hospital in New York City. But did Brown deserve it?

Brown famously beat his ex-girlfriend Rihanna at the Grammy Awards in 2009. Brown was later charged with assault, given five years probation and ordered to stay away from his ex. He was also forced to take domestic violence classes and complete six months of community service.
The nightclub fight was reportedly about Rihanna, whom Drake is rumored to have hooked up with.
Last month, Miranda Lambert was outraged that Brown was allowed to perform at the 2012 Grammy Awards. She mocked him at a concert and later said in W magazine, "I cannot tolerate men who beat up on women. It is never OK."

Meanwhile, Rihanna herself has forgiven her ex. She even recorded two songs with him a few months ago. Not surprisingly, many lashed out at her for doing so.  She told Esquire magazine their collaboration was "a completely professional environment." She explained, "I thought people were gonna be surprised that we finally did a record together, but I didn't see how people could think it was a bad thing, you know? In my mind, it was just music... I could never see anything wrong with making music."

British singer Cheryl Cole believes it's time to forgive and forget. She said during a radio interview, "I think it's really kind of Rihanna actually (to forgive Brown). She's come out and publicly forgiven him really. I think it's about time we all did if I'm completely honest, if you want my opinion... I think it's time we all moved on. That guy is talented as hell."
What do you think - is it time to forgive or did he deserve the wrath of Drake?