Did Brad Pitt And Angelina Jolie Get Married On Christmas Day?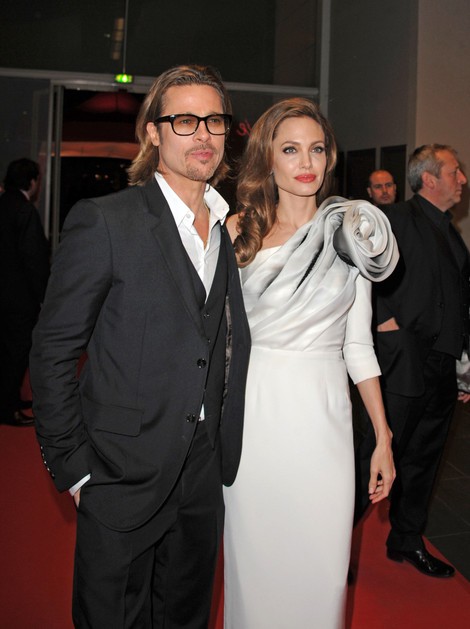 Here we go again -- rumor has it that Brad Pitt and Angelina Jolie snuck in a wedding over the holidays.

The couple, engaged since April, reportedly exchanged vows on Christmas Day at fashion designer Donna Karan's Parrot Cay estate in the Turks and Caicos Islands, according to London's Daily Telegraph.

The super-secret ceremony is said to have only included the couple's six children, Maddox (11), Pax (9), Zahara (7), Shiloh (6), and twins Knox & Vivienne (4) -- who have been pushing the couple to get married for several months -- and Pitt's parents and siblings, sister Julie and brother Doug.

Pitt (49) and Jolie (37), who have been together for seven years, did spend their holiday at Karan's villa, which features accommodations for 22 and four swimming pools. Locals reportedly spotted the couple with "two nannies per child in tow," according to the Telegraph.

So is the rumor of their nuptials just that, or is it possible the couple really did tie the knot last week?

During the red carpet premiere of Pitt's latest film, Killing Them Softly, the star told TV's Extra that despite their engagement -- and rumors that Jolie's stylist picked up their wedding rings from jeweler Neil Lane -- the couple hadn't set a date yet.

"We really don't [have a date set]," Pitt said. "We are both migratory workers and it will be a matter of convenience location wise."

He did tell reporters at the even that that time would be "soon" though. The actor was also the focus of an interview with People magazine in early December, which touched on the couple's future.

When asked what kind of wedding he wanted, Pitt said, "Just family. Keep it simple. Keep it simple – really."

Sounds to us like they may actually have taken the leap, but no one will know for sure until they confirm the news. So far neither of the stars' reps have commented on the story either way.