Did Bon Jovi Fire Richie Sambora?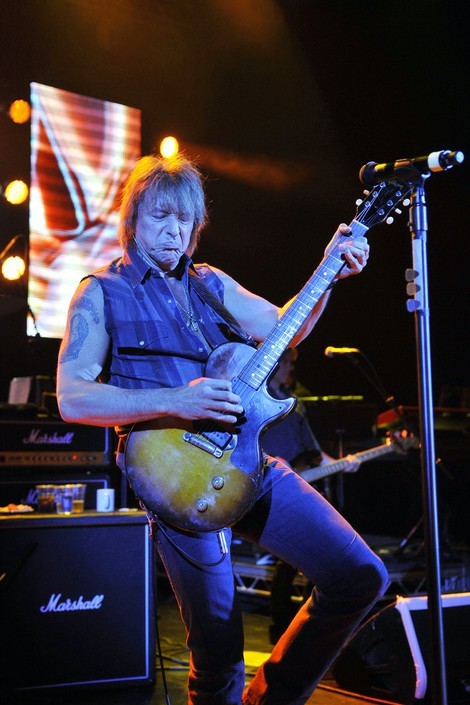 It looks like Bon Jovi may have fired its lead guitarist Richie Sambora. The rocker failed to appear for a show in April and hasn't played with the band since. He has reportedly been dropped from their payroll.
Sambora was earning $2 million a month and 20 percent of the concert profits during the "Because We Can" tour. His replacement, Phil X, is making $10,000 a month, according to RumorFix.com.
An insider says: "Richie wants to go back on stage - that's his first love. He's really upset over the news."
The reason for Sambora's absence has been attributed to "personal issues." Singer Jon Bon Jovi has said "he's been through it before."  Some believe Sambora's dismissal may be the result of the guitarist's abuse of alcohol, a problem he battled in rehab in 2011.
The singer also made a statement that stung Richie: "Life goes on, so if someone chooses not to be here... unlike if this were, God forbid, The Edge, and he for some reason couldn't make a U2 show, it would be very difficult to just step in."
A source claims, "Richie was so pissed off and insulted with The Edge comment that he couldn't bite his tongue any longer. He sent Jon an email, but Jon did not respond."
Sambora had hoped to rejoin the band in September when it's is scheduled to resume its tour in Mexico.
Bon Jovi formed in 1983, and also includes keyboardist David Bryan, drummer Tico Torres and bassist Hugh McDonald (who replaced Alec John Such in 1994). The band has sold more than 130 million records worldwide.