Did 'Battleship' Sink 'G.I. Joe: Retaliation'?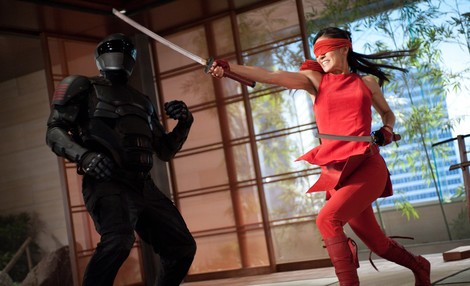 According to the company line, G.I. Joe: Retaliation has been pushed back from its release late next month to March 2013, in order to add 3D affects in post production. However, this decision could have as much to do with Battleship's recent release.
Battleship, another Hasbro Studio film, bombed in box offices and netted lackluster reviews. The movie was projected to rake in about $40 million its opening weekend, but could only make $25 million. Given the critical response, it's doubtful that gross will grow much via word of mouth.
March can be a profitable month for films, since large franchises usually shun it for the coming summer. The Hunger Games made $629 million worldwide on the back of a strong March launch. A premium for 3D showings could also boost G.I. Joe's totals.
It's hard to see the move as anything but a reaction to Battleship's failure, given that the flick was only a month away from hitting theaters. If G.I. Joe: Retaliation bombs as well, Hasbro will have to rely on the Transformers franchise to boost its earnings.