Did Angelina Jolie Purchase A Heart-Shaped Island For Brad Pitt?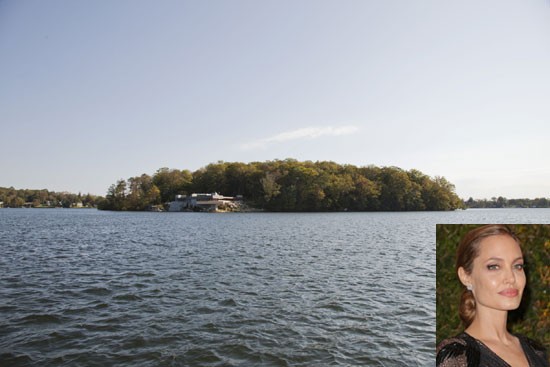 Reports have been circulating that Angelina Jolie dropped $20 million to buy her fiance Brad Pitt a heart-shaped island for his upcoming 50th birthday.
The 11-acre Petra island is situated 50 miles north of New York City in the middle of Lake Mahopac in Putnam County.
It includes two buildings designed by Frank Lloyd Wright, Pitt's favorite architect. A cottage was built in 1950, nine years before Wright's death, and the main house was constructed from one of the architect's blueprints in 2008.
The house is decked with mahogany and includes exposed rock walls in the interior. It also features work areas made of solid granite and a helicopter pad.
The daughter of the island's owners has come forward refuting reports that the famous couple will be inhabiting the place.
Donna Massaro told the New York Post that the island is still for sale. She explained: "I don't have any idea where that came from. The family threw it out there to see if anyone was interested, and so far no [potential buyers] have [come forward]."
A view of the lake reflected in the window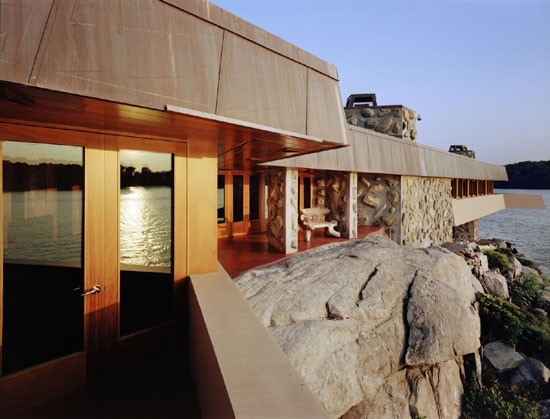 The kitchen