Dick Van Dyke's Car Catches Fire & He Jokes About Incident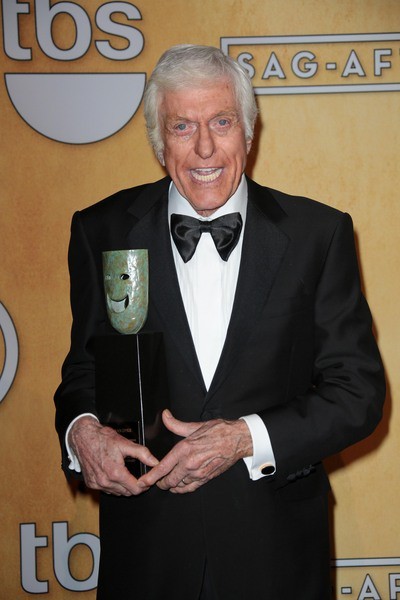 Dick Van Dyke was pulled out of his car just moments before it burst into flames on a Los Angeles freeway on Monday.
The Bye Bye Birdie, Mary Poppins and Chitty Chitty Bang Bang actor stopped on the side of road after experiencing some car trouble, and passing driver Jason Pennington pulled the 87-year-old star out of his Jaguar as it filled up with smoke. Seconds later the vehicle's engine burst into flames.
Van Dyke was "slightly disoriented," according to reports. However, he wasn't harmed in the incident and refused medical treatment.  The actor's makeup artist wife Arlene picked him up and later tweeted video of the actor chatting with first responders.
The star made light of the situation by posting an image on Twitter of his burned car with the caption: "Used Jag for sale REAL CHEAP!!"
Van Dyke made headlines earlier this year after canceling a public appearance in New York due to "fatigue and lack of sleep resulting from symptoms of a yet-to-be diagnosed neurological disorder."
He most recently starred in "Night at the Museum: Battle of the Smithsonian."