'Dick Van Dyke' Writer Sem Denoff Dies At 83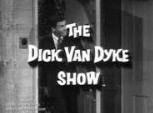 Sam Denoff, a prolific TV writer who won two Emmys for 'The Dick Van Dyke Show' and who created 'That Girl,' has died at age 83.  He had reportedly suffered from Alzheimer's Disease.
Denoff started in TV writing for shows like 'Your Show of Shows' and 'McHale's Navy' before he struck gold with writing partner Bill Persky.  Carl Reiner recruited them to write for Van Dyke's show, and the pair became favorites in the latter half of the show's run.  They won an Emmy in 1964 for various episodes, and in 1966 were nominated for two episodes: They won for the classic 'Coast to Coast Big Mouth' episode in which Laura blabs about Alan Brady's toupee on national television, and were also nominated for 'The Ugliest Dog in the World.' 
That same year, Denoff was also nominated for writing a Julie Andrews TV special.  He became known for writing specials for stars, including Van Dyke himself, as well as Goldie Hawn.
Persky and Denoff also created 'That Girl' for Marlo Thomas, right after Van Dyke's show ended.  'That Girl' ran from 1966-71 and sported many writers, including James L. Brooks, who went on to create, with Allan Burns, Van Dyke's co-star's classic 'The Mary Tyler Moore Show.'