Diane Lane & Josh Brolin Mended Marriage In Europe

Hollywood couple Josh Brolin and Diane Lane put their personal woes behind them this summer to take off on a grand tour of Europe.

Amid reports the pair's six-year marriage was in trouble and the actor was dating "Planet Terror" co-star Marley Shelton, Brolin and Lane packed up and took off to Europe, and Unfaithful star Lane admits it was a vacation she never wanted to end.

She tells Ladies Home Journal, "There is nothing more liberating than blowing out of town in a rental car. Most people expect you to be in a limo, wearing sunglasses and a designer dress, but there I was with my bare feet up on the dashboard, painting my toenails, popping crackers and watching the world go by.

"Most of the time we didn't have a plan. We would just find a hotel - one star, two stars, three stars, it didn't matter. It's the moments like those when you marvel at the simplicity of life."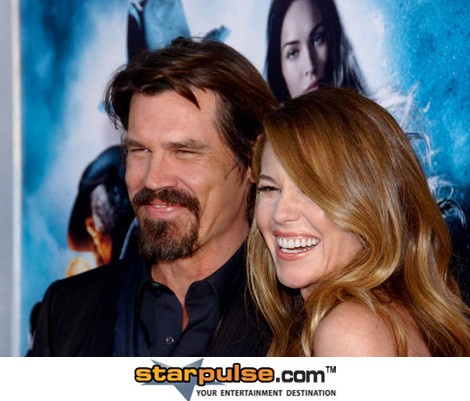 Click for more great Diane Lane pictures: