Diane Kruger's Fetching Fedora & Sexy Legs - Hot Or Not?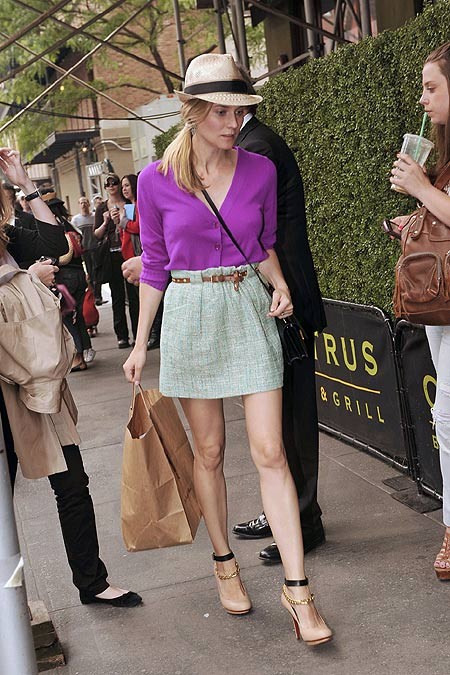 Diane Kruger wore a magenta sweater, a cute green skirt and a fetching fedora at the FOX Network Upfront presentation in New York City this week. We love the outfit, and we love her legs! What do you think?

The "Inglourious Basterds" actress has several films in production, including "Mr. Nobody" in which a man close to death ponders the many lives he might have led. She plays the woman he loves but cannot marry.

She is also working on "Unknown White Male" about a man (Liam Neeson) who wakes up from a coma while on a business trip to Europe only to find that some other man has taken his identity and stepped into his life.

Kruger is currently dating "Fringe" star Joshua Jackson.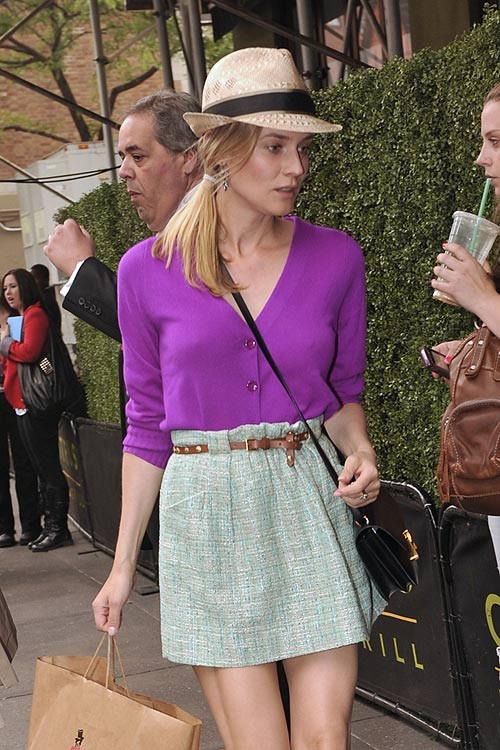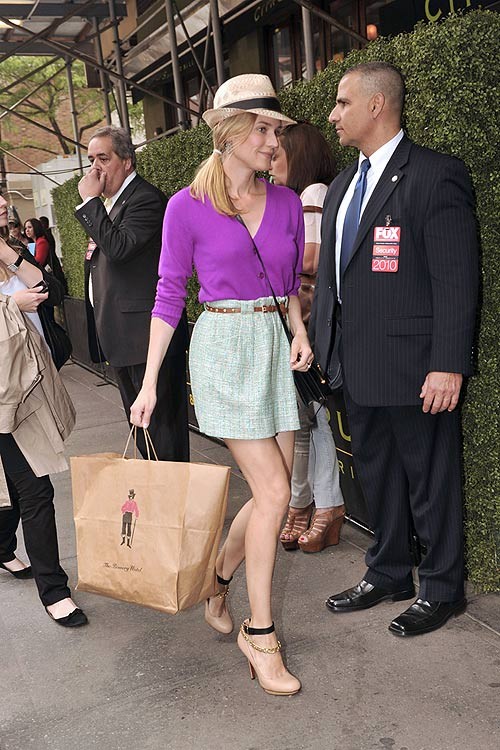 Click for more great Diane Kruger pictures: