Diane Kruger Wears A Marie Antoinette-Like Gown On Closing Night Of Cannes Film Festival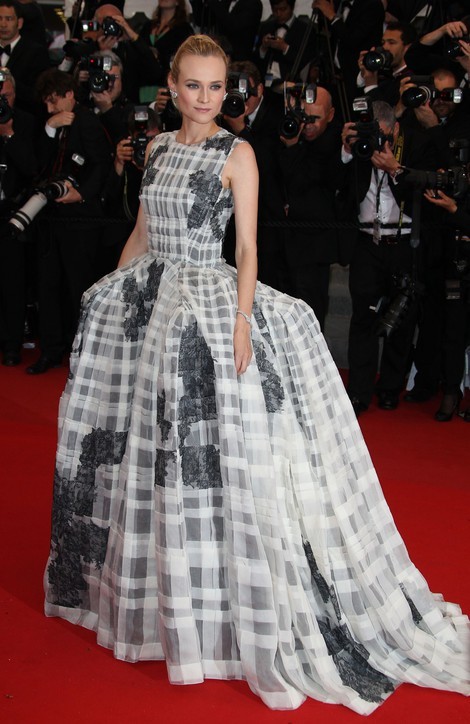 Diane Kruger is one of the fashionable set in Hollywood, and although some of her style selections don't hit the right spot, she often surprises with unusual yet glamorous gowns.
She attended the screening of "Therese Desqueyroux" on closing night of the Cannes Film Festival wearing a Christian Dior Haute Couture gown. The gray and white dress reminded us of fashion more suitable for Marie Antoinette's era. Yet Diane managed to carry off the look just fine.
She was a fashion maven at the festival this year, wearing everything from a sexy lace-up maroon dress to a delicate turquoise gown.
See more photos of Diane's fancy gown...