Diane Kruger Shows Off Her Sexy Legs In A Sheer Gray Dress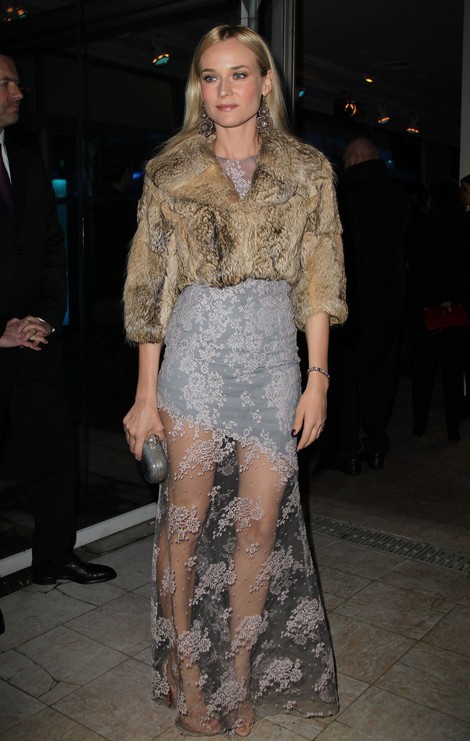 Diane Kruger attended the Sidaction Gala Dinner in Paris yesterday looking sultry in a gray dress. The gown was sheer on the legs and shoulders, and she stayed warm with a short fur coat.
The actress plays Marie Antoinette in an upcoming film. It centers on the queen during the final days of the French Revolution. The film co-stars Lea Seydoux ("Midnight in Paris") and Virginie Ledoyen ("Army of Crime").
"Farewell, My Queen" will open the Berlin Film Festival on February 9.