Diane Kruger Shows Off Her Legs In A Sexy, Sheer Green Dress At 'The Bridge' Premiere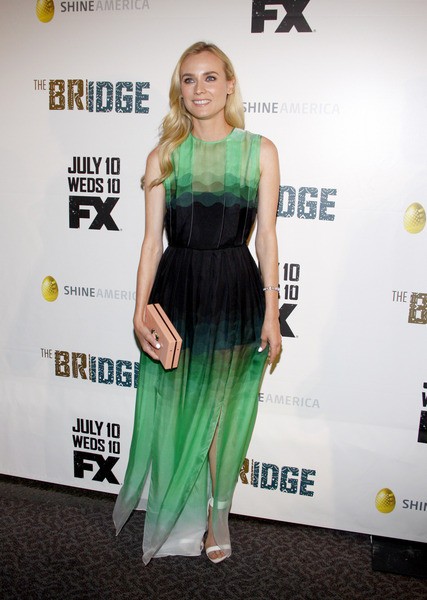 German actress Diane Kruger looked beautiful at the Los Angeles premiere of FX Network's "The Bridge" in Los Angeles on Monday.
When she stood in the sunlight outside the theater, the actress had a Princess Diana moment where fans could see the sheerness of her dress and her lean legs underneath.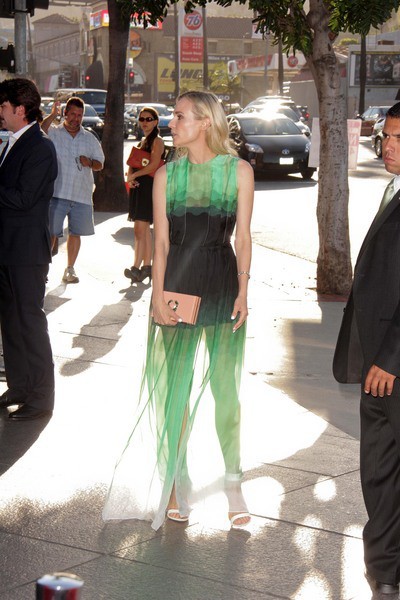 Kruger's upcoming show centers on an El Paso police detective (Kruger) who must work with her Mexican counterpart from Chihuahua State Police, Marco Ruiz (Demian Bichir), to catch a serial killer operating on both sides of the border. The show premieres on Wednesday, July 10.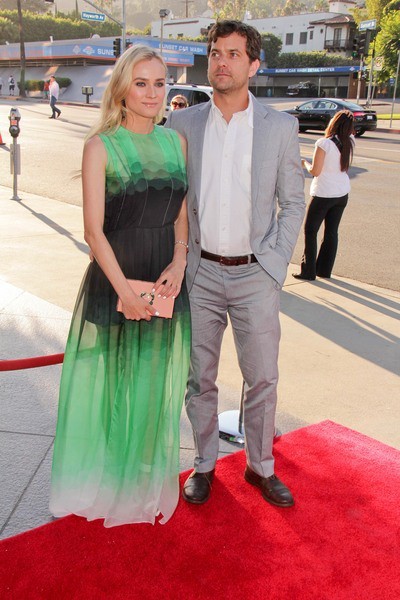 Kruger attended the premiere with her boyfriend Joshua Jackson, whom she's been dating since 2006. She recently admitted she goes to regular therapy sessions to keep her relationship rock solid.
She told Britain's Marie Claire magazine, "All relationships are hard. It doesn't matter what job you have, or how famous or miserable or poor you are. It's about commitment... When you meet someone, are you ready to make them your number one priority?... I'm grateful that I met a person who feels the same, not just about me, but about our relationship. But therapy helps too."