Diane Kruger Looks Like A Pot Holder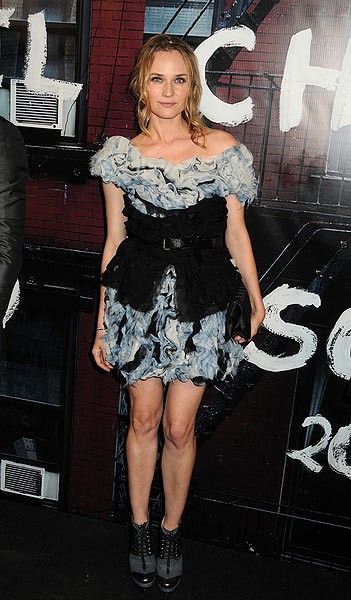 Diane Kruger attended the re-opening of the Chanel Soho Boutique in New York City on Thursday wearing an unusual black, blue and white ruffled dress. She paired it with boot-like high heels. The dress sort of reminds us of those pot holders we made as a kid.

Diane was recently named one of the world's most stylish stars by Vanity Fair Magazine. Other best dressed stars include Lady Gaga, Michelle Obama, Carey Mulligan and Carla Bruni.

The actress was also listed in People magazine's Most Beautiful list alongside stars such as Julia Roberts, Scarlett Johansson, Jennifer Aniston and Katy Perry.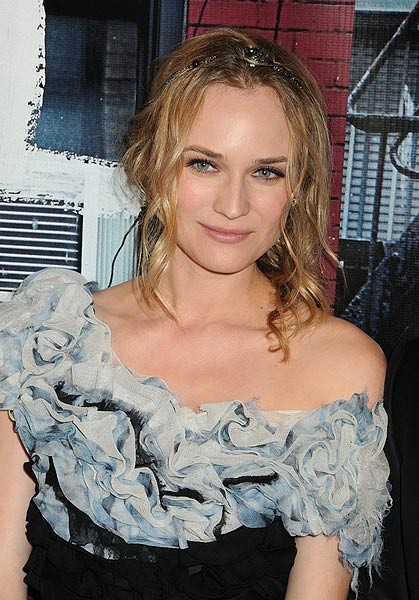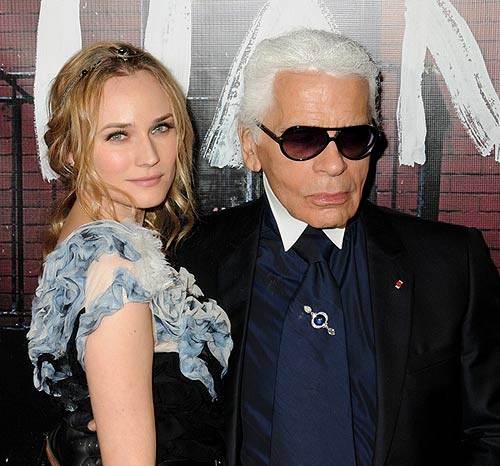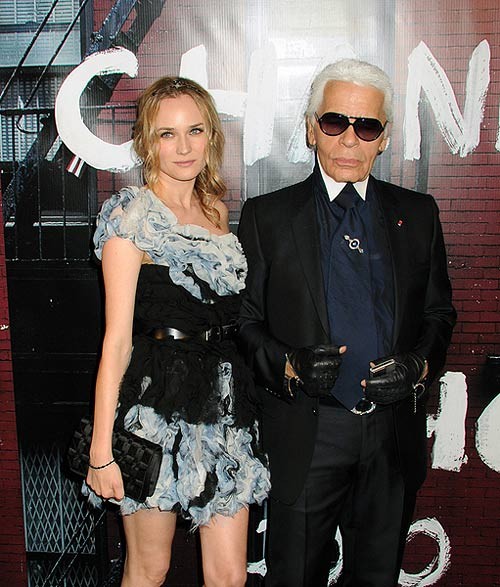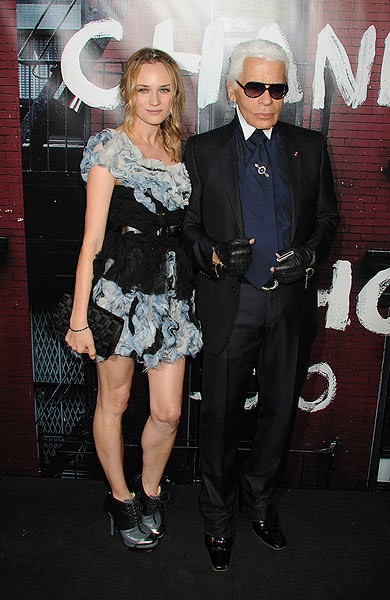 More: Celeb Photo Features | Fashion Photo Features
Click for more great Diane Kruger pictures: