Diane Kruger Gets Uber-Sexy For Manhattan Magazine's March Issue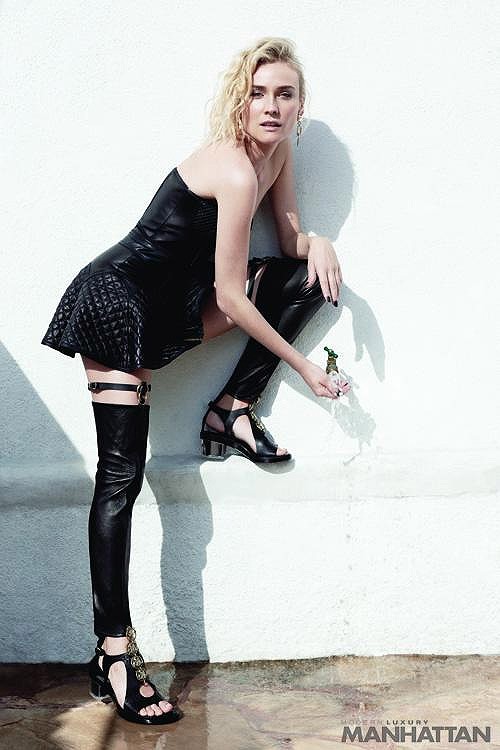 The move paid off, and in less than three years fashion icon Karl Lagerfeld discovered her.

"Before then I had never been called pretty," Diane says. "It was huge to be financially independent, and I loved the travel."

But her biggest struggle came while trying to land the role of von Hammersmark in Quentin Tarantino's Oscar-nominated film -- a role she desperately wanted.

"What's especially frustrating is when a script comes along that you love, with a part you feel was written for you, and the director won't even see you," she says. "Then [Tarantino] made me wait two weeks before he called."

The actress stars in the upcoming sci-fi/horror flick The Host, opening March 29.