Diane Kruger Asks 'Marie Antoinette Obsessed' Karl Lagerfield For Role Advice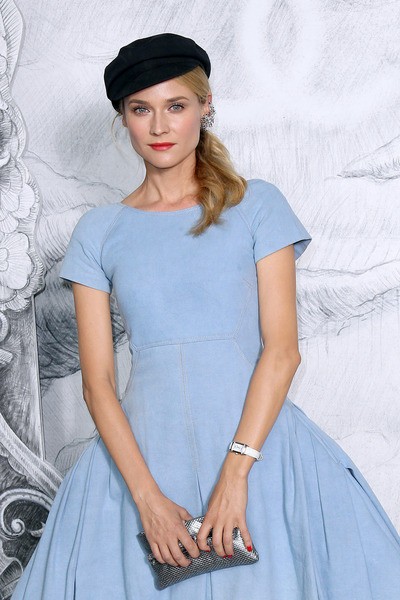 Diane Kruger had a handy source for information and inspiration on her new role as Marie Antoinette in the film Farewell, My Queen: Fashion designer Karl Lagerfeld.
"I've known him since I was 16 years old and today he's both a friend and a neighbor," she told Wall Street Journal. "He is obsessed with Versailles and Marie Antoinette. When I got the part of the queen he was one of the first people I called, and I walked over to his home and picked his brain for inspiration."
The actress also said her daily routine of getting into an out, makeup, and wig helped her get into character. "The preparations became part of the character, helping me understand what Marie Antoinette's life must have been like."
The German actress also talked about her time in the United States: "I've lived off-and-on in the United States longer than I lived in Germany and I like America very much. I find Americans to be compassionate people. The country has a 'get-to-it' attitude that's sometimes lacking in Europe and I find that very empowering."