'Dexter': Sunshine And Frosty Swirl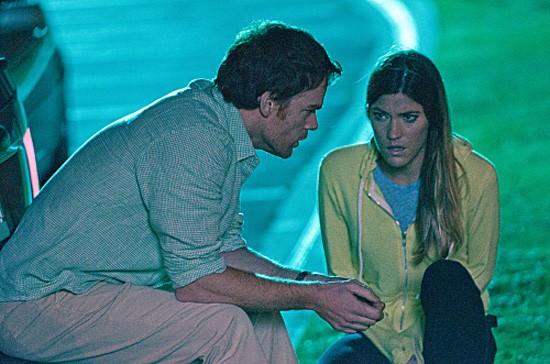 After last week's blockbuster confession, I went into episode two expecting the awesomeness to continue steamrolling down the track; I was not disappointed.
Just to recap the events of last week, the end of the episode found Dexter (Michael C. Hall) confessing to Debra (Jennifer Carpenter) that he is a serial killer. Even though we saw it coming, it was still titillating when it finally did happen because there was always a chance it wouldn't.
Episode two opens with Debra bursting out of Dexter's apartment, understandably pissed off, confused and physically ill over his tragic news. Harry Morgan (James Remar), their dad, had always told him Debra would never understand, and telling her who he really is would destroy her; the wisdom of parents, right?
Dexter then makes it infinitely worse when he throws the old man under the bus by also telling Debra it was dad who taught him how to kill, and who gave him a code by which to live his life. Talk about more bad news for sis, who is actually doing an amazing job at this point of keeping her brain from exploding.
As a nice diversion from the tension of the main storyline, Quinn (Desmond Harrington) and Batista (David Zayas) are up to their necks in eye candy as they continue to investigate the murder of the stripper named Kaja. Quinn takes a liking to one of the strippers, Nadia (Katia Winter), while Batista is busy busting the balls of club owner George Novikov (Jason Gedrick).
George is mobbed-up with some pretty nasty Ukrainians, and everyone knows it including Batista, but he's closed up tight as a drum and isn't saying squat to them. Tight writing and really great acting from the principal actors in this storyline has created a lot of tension and conflict, and had me every bit as drawn-in as Dexter's and Debra's story.
This particular story is going somewhere unexpected and very satisfying, but the writers have done a great job so far of not tipping their hands. It's unfolding at the perfect pace.
A single-episode story was introduced primarily to keep us wondering whether or not Dexter can manage to change his ways, and to make sense of the title of the episode, "Sunshine and Frosty Swirl."  It worked.
It involves a convicted murder by the name of Wayne Randall (Daniel Buran), whose story pre-dates the events of season one. He seemingly found his conscience and wants to help police find the bodies of at least one of the three women he murdered. It's a roadside dig in a shopping district and it's proving slow to yield any evidence of a body.
Dexter and Randall have a few conversations, mainly involving surrendering yourself to the primary de facto of your own life, and accepting who you are and where you are. Dexter wonders, through voiceover, whether or not he's capable of surrendering to himself.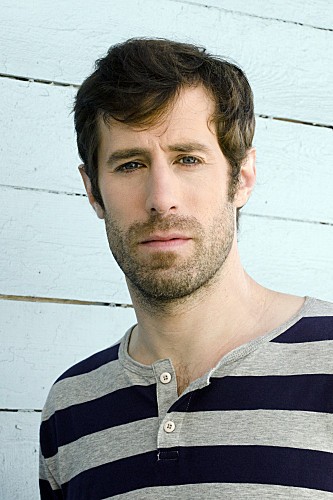 It would be unforgivable of me to spoil how this storyline is resolved, which doesn't happen until the final scene, but it will leave you shaken and completely satisfied as to the reasons it was injected into this episode.
Debra has arrived at a solution she believes will work toward resolving the issues between her and Dexter. She insists he moves into her apartment, immediately, and essentially chain himself to her. She's going to make him better, no matter what, but isn't too thrilled with the honest answers he gives her when she asks questions about is sickness.
Still, there's one nasty little piece of business to which he needs to attend: Louis Greene (Josh Cooke).
Louis is a new forensics intern and fascinated with Dexter. In the season opener, Louis, for reasons-yet-unknown, cancelled Dexter's credit cards. Dexter doesn't know this is how his cards went bunko, but knows he has to deal with Louis, primarily because he just doesn't like him.
He has to manufacture a way (which I won't divulge) to get away from Debra so he can attend to Louis. Later, he calls Debra and wakes her in the middle of the night. He makes another confession to her that raises her hopes that he can indeed be fixed.
Overall, this second installment for the final season of "Dexter" was excellent. The writing is effective, the conflicts are legit, and some of the guest stars turned in excellent performances. The preview for episode three looks chilling, but we'll have to wait until next week to see how it all unfolds.
Stephanie Caldwell is a writer for CableTV.com. Follow Stephanie on Twitter here.