'Dexter' Star Julie Benz Weds On Cinco De Mayo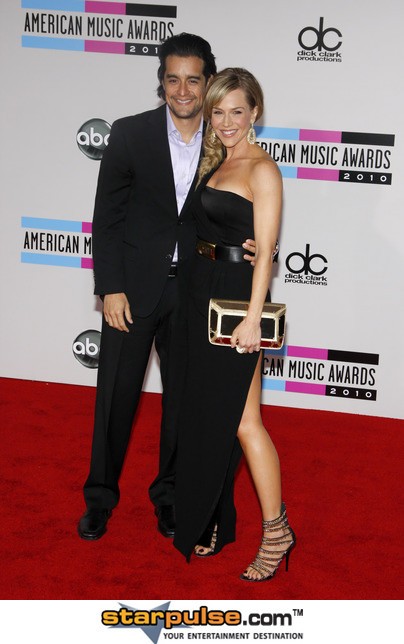 Julie Benz had a very special Cinco de Mayo on Saturday. The former "Dexter" star married her fiance Rich Orosco in a Mexican-themed ceremony.
 
The actress and her marketing executive boyfriend tied the knot at the historic John Sowden house in the Los Feliz neighborhood of Los Angeles.
 
The couple, which got engaged last June, honored the groom's Mexican heritage by exchanging vows on the Cinco de May (Fifth of May) holiday at a colorful wedding attended by family and friends.
 
Their nuptials followed the "pop-up Mexican fiesta" engagement party Orosoco arranged as a surprise last June at their Los Angeles home for 60 friends and family.
 
Benz told Us Weekly after the bash, "I can't believe that none of my friends leaked the surprise. It was like a Navy Seal operation."
 
She was previously married to actor John Kassir from 1998 before their split in 2007. She has also starred in the TV series "Buffy The Vampire Slayer" and "The Gifted Man."