'Dexter' Goes To Argentina
The eighth episode of the season starts off with more steamy Dexter-Hannah action. I really love how this storyline has become prominent in the series. The tête-à-tête between the two, however, is about to come to a head, primarily because Debra wants her out of the way, Dexter style.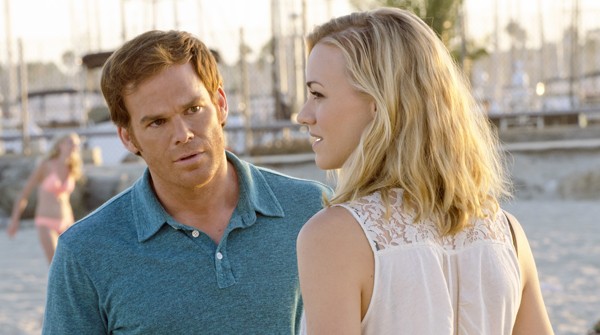 In the other primary storyline, Isaak is now out of jail, which is great for the series, and is now gunning, literally, for Dexter. He was able to shake his police escort in a way I truly dislike. The old "let's use a lookalike as a decoy" move is a little overused, and honestly cops aren't that dumb.
One of the best ways to create tension and conflict in any story is by using innocent people—particularly spouses and children—to put the main targets into an emotional state that can cause them to make mistakes and think illogically.
This is exactly what happens when Astor, Cody, and Hamilton come for a visit. With Isaak out of prison, there's no way the kids can stay at his place, which means Debra has to put them up at her house, and that isn't ideal. It's a great plot device and serves to keep Dexter and Debra on-edge the rest of the episode.
In any boy-meets-girl story, there's a period of time when both sides are coy about everything while the sexual tension is thick enough to cut with a knife. Dexter is in the puppy-love stage with Hannah, which is simultaneously cute and nauseating. After all, he's not in high school. Still, this "feeling out" period between the two is revealing two very lonely people who've never had a sympathetic ear until now. Clearly this is going to be explosive when it call comes to a head.
We discover Isaak is a wanted man. Dexter shows up at his apartment only to run into a hired killer with a picture of Isaak in his back pocket. One thing leads to another, and in a scene that wrapped too quickly, one of them was left lying on the floor with his throat slit. Hint: The series isn't called "Hired Killer."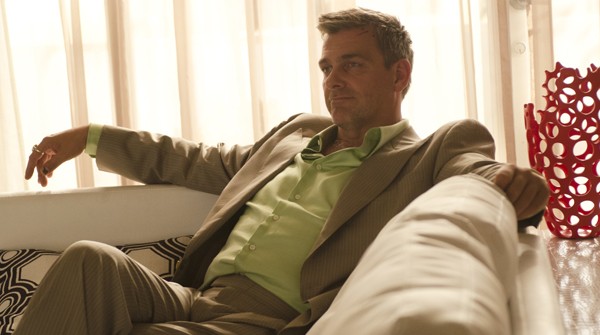 In an unexpected and disturbing scene, Dexter and Debra have a conversation in which she reveals her true feelings for him, and if you want to know the truth, it's a little shocking. I'll leave it at that. You'll have to see the episode and judge for yourself. Perhaps I'm overreacting.
I have to give a quick shout-out to Ray Stevenson, the Irish actor who plays Isaak Sirko. In an extended scene inside a gay bar—essentially the final scene of the episode—we get to see the full range of a very skilled actor. He speaks longingly of Viktor, the man who killed Mike Anderson and was killed by Dexter. He is utterly believable at every turn; his subtle gestures, infinitesimal facial movements, and perfect control over his voice left me emotionally raw, particularly on the heels of the previous scene between Dexter and Debra.
The scene, which was nearly five minutes long, had me completely engrossed. It was truly one of the best five minutes of the entire series, and one completely devoid of any action.
In the final analysis of the episode, one that ended far too quickly for me, it is filled with stories about love and its many intimate and sometimes confusing faces. I was fairly ambivalent about the episode until the final scene, and then I discovered it was one of the best this season. In fact, it was one of the best of the entire series. With five episodes to go in the season, props to everyone involved for this one.
Stephanie Caldwell is a staff writer from UT for CableTV.com. She has high hopes for this season of Dexter. Let's hope it's everything we want it to be!