Despite Near-Death Reports, Lil Wayne Is 'Good' After Suffering Multiple Seizures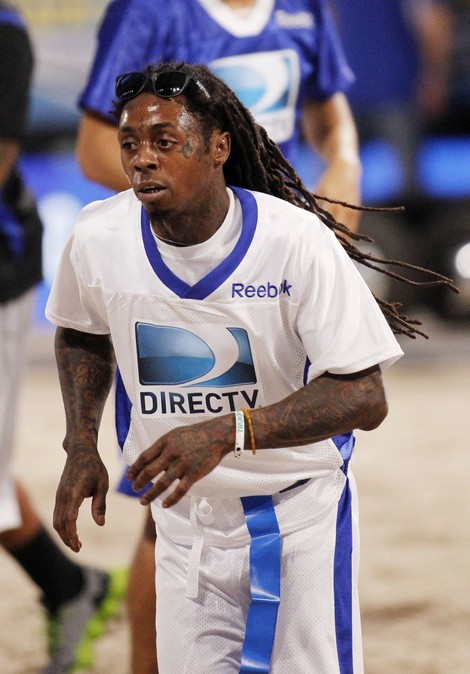 Lil Wayne suffered multiple seizures on Tuesday night, but he's not in a medically induced coma or dying, according to his aids. He was on the set of Nicki Minaj's new music video when the health crisis started.

The rapper was released from the hospital on Wednesday but returned to the medical center hours later when a bodyguard found him unconscious in his room.
 
The president of Wayne's Young Money record label, Mack Maine, has assured fans the rapper's condition is not as bleak as it was first reported by TMZ.com, which claimed Lil Wayne was in the intensive care unit at Cedars Sinai Medical Center in Los Angeles, fighting for life.
 
Maine commented, "Wayne is alive and well... Don't believe the nonsense about comas and tubes to breathe... that's false!"
 
On Friday evening Lil Wayne tweeted, "I'm good everybody. Thnx for the prayers and love."
 
Publicist Kia Selby also dismissed reports that Wayne is in a coma, stating, "Lil Wayne is doing well."
 
And his mentor, Bryan 'Baby' Williams has tweeted, "My son is in good spirit (sic)... feelin much betta (better)... be home soon."
In October the rapper had seizures on two different flights, and his planes were forced to land so he could be transported to the hospital. The hip hop began taking medication to prevent the episodes from happening again.
Earlier this month he axed his upcoming European tour just days before his first show and promised fans the concerts will be rescheduled for the autumn.